ZFD releases cause of Fatal Fire on Woodlawn Avenue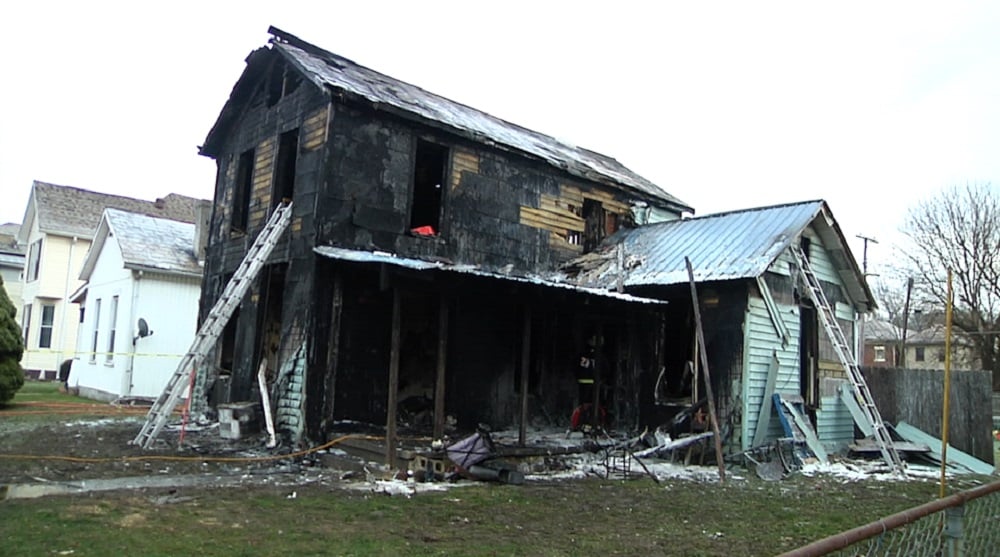 The Zanesville Fire Department has released the cause of Thursday's fatal house fire on Woodlawn Avenue.
After a joint investigation by The State Fire Marshal's Office and ZFD, the cause is being listed as Undetermined Accidental with an electrical component.
Chief Jeff Bell said that due to the amount of fire damage and water disruption during extinguishment that this is as detailed as the investigators can be for the cause.
On Monday, Officials identified the victim as 29-year-old Cody Allan Waller. Chief Bell said the Coroner's report has determined smoke inhalation as the cause of death.
Waller's body was found in the front bedroom of the home at 1034 Woodlawn Avenue Thursday, December 9th.
Crews were called to the scene around 5:45AM and found the home fully engulfed in flames. Some family members were able to escape the home and the family's dog was also rescued.