ZPD searching for theft suspect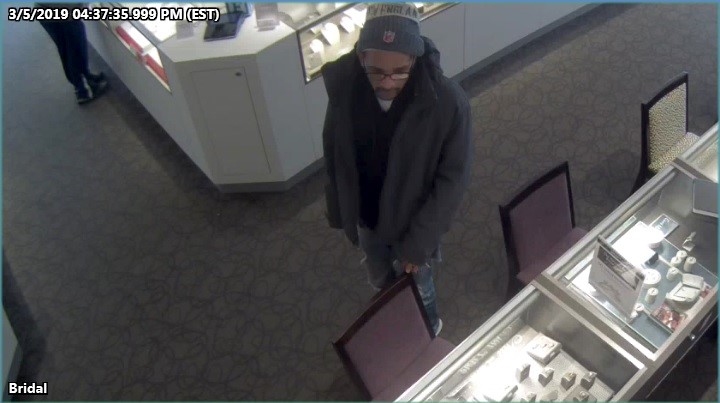 ZANESVILLE, Ohio–The Zanesville Police Department is asking for the public's help in identifying a suspect in a recent theft.
Police said on Tuesday, March 5th, at approximately 4:30 p.m., a man entered Kay Jewelers located at 3945 Taryn Trace.
Police said the suspect asked to look at some merchandise and then fled the store with the items.
Authorities described the suspect as an African-American male, in his late 40's or early 50's with a goatee. He was wearing glasses, a gray coat, blue jeans and a toboggan.
Anyone with information about this incident is asked to contact the Zanesville Police Department or Detective Chris Andrews at (740) 455- 0700.