Village of Philo builds a new shelter at Village Square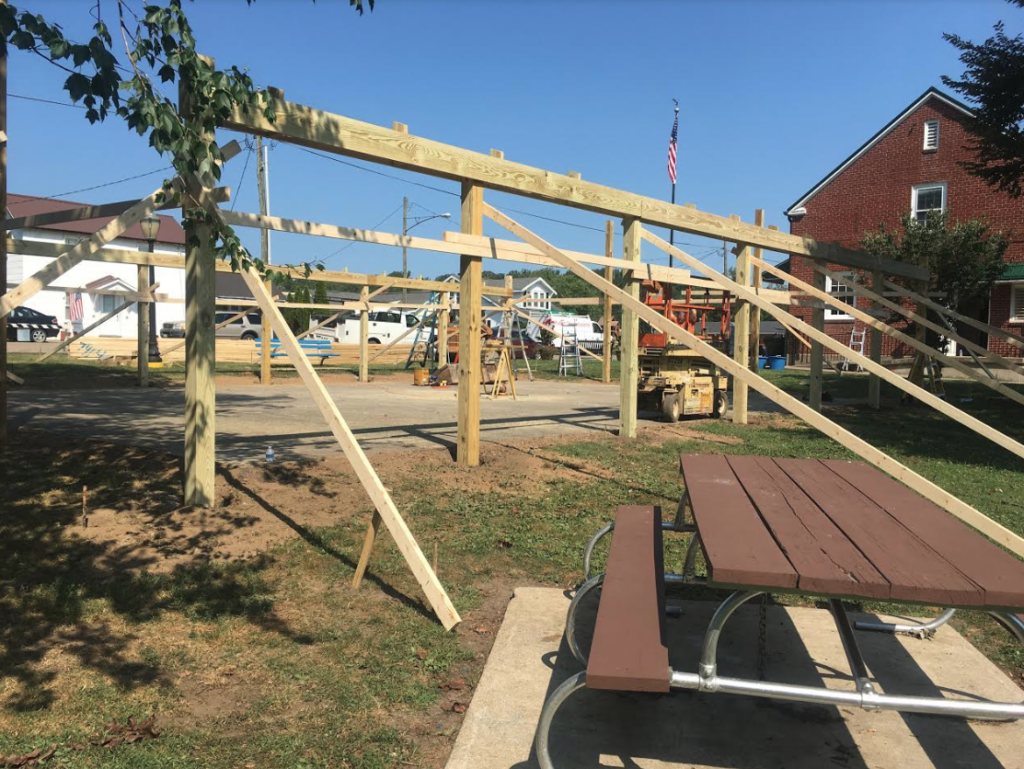 PHILO, Ohio – The Village of Philo is excited to be building a new wooden Shelter at the Village Square.
Philo Mayor, Troy Coen says this new shelter will offer many opportunities to hold events, parties, or just cool off in the shade. Construction on the shelter started yesterday, but this is something that has been in the works for a few months now.
"Over the years, we have never had a shelter here but we have had various families that have used this park for reunions. We used to have the Harrison Volunteer Fire Department used the park for their festival."
Coen said they hope to have the shelter finished up by Monday's end, he says the Village Square has come a long way. Coen says the support the community and local businesses have given is amazing and the community is so grateful.
"It's really helped out a lot. This community has come through a lot. Anytime we have ever had storm damage, we have had people come from all over to help us," Coen added, "It is just great to see all the Townships come together because that is just something you don't see very often but we have all come together and it is just working out great for us."
Coen and other community members want to give a big thank you to the construction crews, Straker Foundation and everyone that has done a piece of the project.