31st Annual Todd Rock Rosecrans Basketball Camp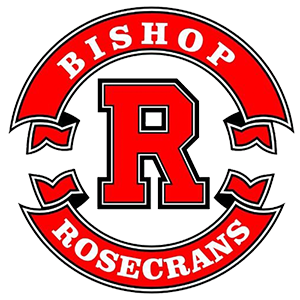 ZANESVILLE, OH- SUMMER TIME IS ALMOST HERE AND THAT MEANS ITS ALMOST TIME FOR THE 31ST ANNUAL TODD ROCK BISHOP ROSECRANS BASKETBALL CAMP..
CAMP BEGINS JUNE 5TH AND ENDS ON JUNE 8TH.. THIS IS A CAMP FOR ALL AGES THAT FOCUSES ON SPORTSMANSHIP AND DISCIPLINE WHILE ALSO LEARNING THE FUNDAMENTALS OF BASKETBALL LIKE OFFENSE. DEFENSE AND PLAYING AS A TEAM..
IT ALL BEGINS WITH K THRU 4TH GRADERSWHO WILL HAVE CAMP ON THOSE 4 DAYS FROM 10 AM TO 12 NOON
MIDDLE SCHOOLERS START THEIR DAY FROM NOON UNTIL 2PM
AND CAMP ENDS WITH HIGH SCHOOLERS WHO START FROM 2;30 TO 4;30
EVERYONE IS WELCOME AND IF YOU HAVE A MIDDLE SCHOOLER GIRL OR BOY AND WANT THEM TO TRAIN WITH THE HIGH SCHOOLERS THEY ARE ALSO WELCOME COST OF THE CAMP IS 75 DOLLARS AND IF YOUR CHILD IS DOING BOTH SESSIONS WITH MIDDLE SCHOOL AND HIGH SCHOOL THE COST IS 100 DOLLARS YOU CAN CONTACT COACH ROCK FOR ANYMORE QUESTIONS..