44th Annual Bossy's Milk Jug Auction at the Muskingum County Fair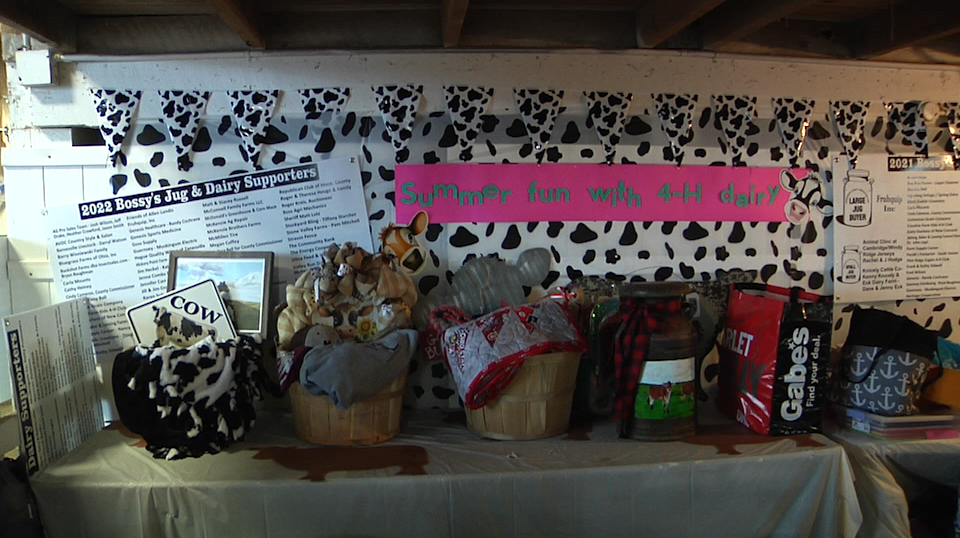 ZANESVILLE, OH – The 44th annual Bossy Milk Jug Auction is taking place at the Muskingum County Fair Tuesday at 11 A.M.
The auction will take place during the Junior Fair Dairy Show in the Coliseum at the fairgrounds. All of the proceeds will go to the Junior Fair Dairy Exhibitors that do not sell animals, like dairy cows, at the fair. The animals are then returned to their original farm.
Two Dairy Ambassadors were out at the fair promoting the auction. Wyatt McKenzie and Elaina Hodge spoke about what it means to them to be Dairy Ambassadors.
"What it means to me to be a Dairy Ambassador is to help all the other little kids that want to show dairy animals." McKenzie said. "When they get to be old enough to [participate]."
Hodge said she does it to help people understand what they do as dairy farmers and why they do it.
Some of the auction items include one large and two small ceramic milk jugs, the Bossy's Jugs, as well as some other items.
If you are unable to attend the auction, donations are also being accepted.
For more information on the auction you can head to Bossy's Jug Auction on Facebook.