Today's Forecast: April 19, 2023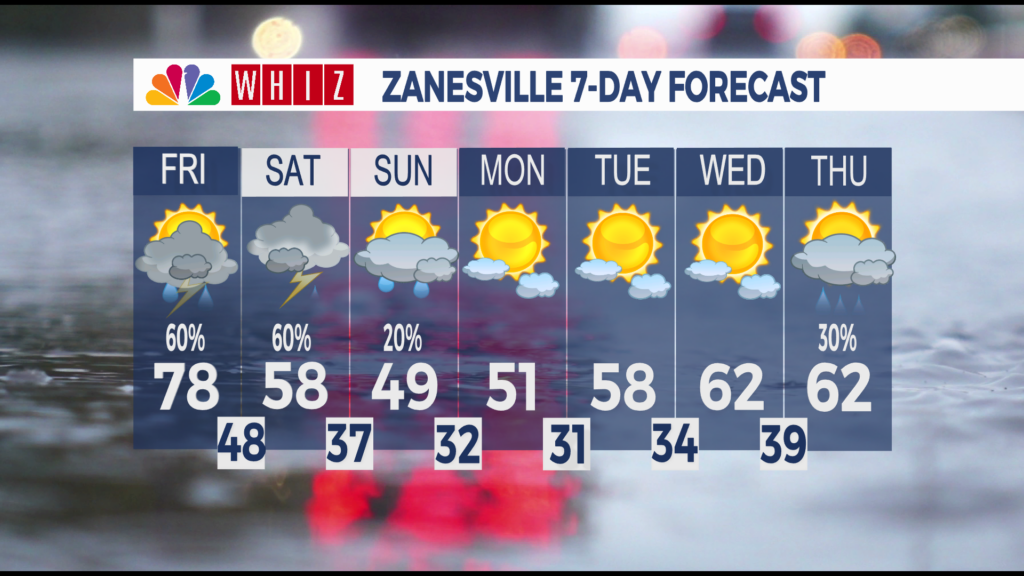 Updated on: Friday April 21, 2023, Evening:
Tonight: Showers/Storms. Mild. Low 48°
Saturday: Showers/Storms. Much Cooler. High 58°
Saturday Night: Evening Showers. Unseasonably Cool. Low 37°
DISCUSSION:       
Showers and storms will be with us for the overnight. Precipitation will be more consistent. We will cool off a bit, as lows drop into the upper forties. 
Showers and storms continue into the start of the weekend on Saturday. Cooler conditions will filter in behind the front, as highs will sit in the upper fifties on Saturday.
Shower chances will continue as we end the weekend on Sunday. Skies will be partly cloudy so sunshine will be more evident, but we will again be cooler with highs near fifty.
Drier and warmer conditions move back into the region to start off the new work week. Skies will be mostly sunny for Monday and Tuesday, with highs in the lower fifties and upper fifties respectively. 
Temperatures top off in the lower sixties on Wednesday along with continued mostly sunny skies.
Showers return for your Thursday. Highs will top off in the lower sixties again.
Have a Great Friday Evening!!
Contact Me!
Twitter: @codispotiwx
Facebook: N/A
Email: acodispoti@whizmediagroup.com