A 9-year-old & A business owner have encounter with President Trump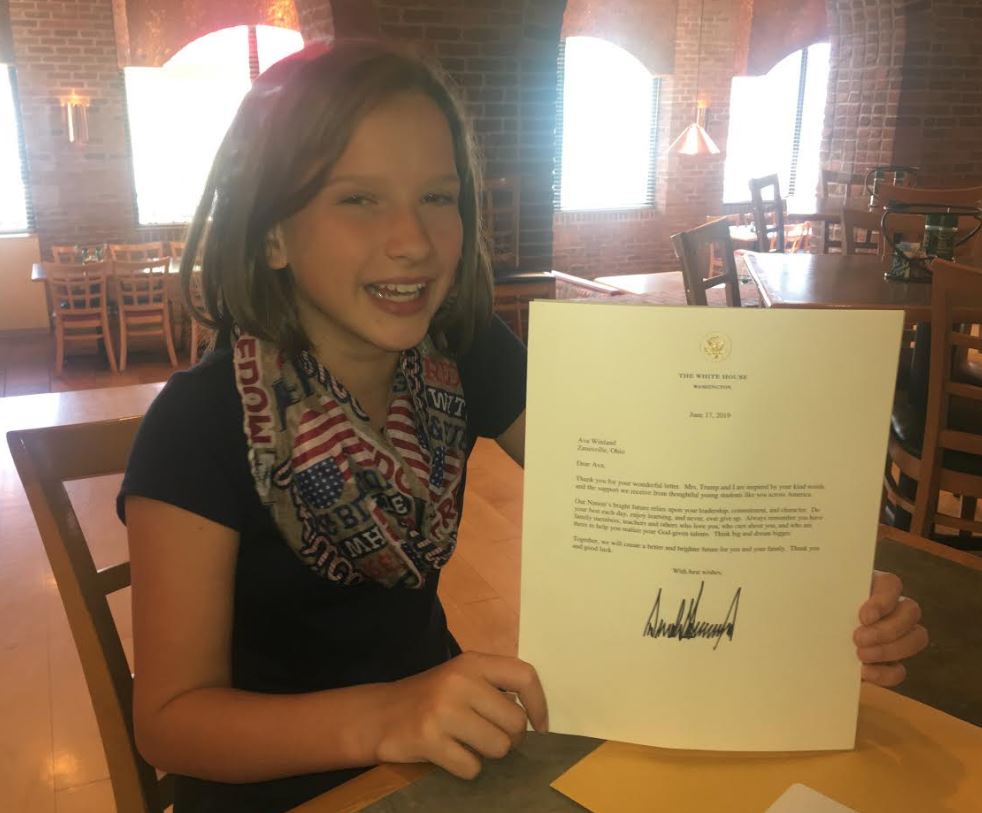 ZANESVILLE, Ohio – A couple of local community members have recently had some incredible interactions with President Trump.
9-year-old Ava Winland sent President Trump a letter of appreciation on January 1st of this year. Well recently, Ava got a return letter from the President thanking her for the letter, advising her to do her best each and every day, and to never give up on her dreams. Winland was shocked to get a return letter, and she said it was an amazing feeling.
Winland said, "I was surprised in the video my hands were shaking because I didn't know how to react. I was super happy at the time." Winland also added, "He said, he thanked me for writing him, and he also kind of encouraged me in my school and stuff."
Meanwhile Owner of Adornetto's, Adrian Adornetto and his wife Erika recently got invited to the White House to learn about different healthcare options for small businesses. He said it was a great honor to be invited by the President to come to the nation's capital.
"I got a call on a Tuesday that invited me to the White House, to learn about different healthcare options for small businesses." Adornetto said, he added "By Friday morning, I was there and got to go into the White House. I got to go to the West Wing and be in the Rose Garden. I actually got to be on stage with the President, which is an honor in itself. Put aside republican and democrat, just to be invited to our nation's capital and the White House was just an honor, an honor."
They both say their experiences were unexpected, and that they appreciated the president's gesture.