A beautiful butterfly exhibit in Coshocton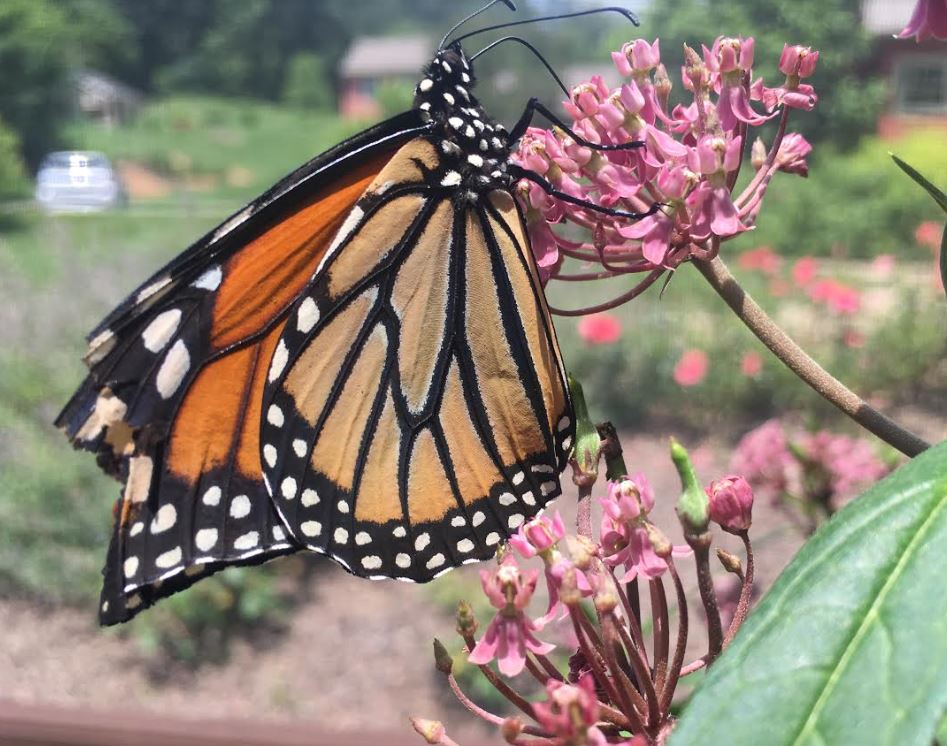 COSHOCTON, Ohio – It was a day filled with beautiful landscapes, flowers, and butterflies Sunday at the Clary Gardens in Coshocton.
The butterflies brought smiles to faces of all ages, and their beautiful markings and colors were eye catching. All-A-Flutter Butterflies Owner, Fran Lemasters said she has six exhibits planned throughout the summer, and this is the 20th year she has done this.
"It's an educational exhibit. I take this particular one around 6 different venues throughout the summer. Just to teach people about butterflies and how to handle butterflies for kids and adults. A lot of people, a lot of adults they have never seen what happens when butterflies mate or lay eggs or a caterpillar turns into a chrysalis or a butterfly comes out of a chrysalis," said Lemasters.
At the exhibit you can not only look at the butterflies but you can even feed them watermelon which they really enjoy. There was a large amount of butterflies species on display.
"We have monarchs of course, because that seems to be the national butterfly and everybody that is the one they all come to see. I have eastern back swallowtails and I have some question mark butterflies. Which, yes I do know the name of them, the name is a question mark and a couple of commas in there, a morning cloak and that is about it for today," Lemasters added.
Sunday was unfortunately the last day for the exhibit in Coshocton, however, Lemasters says she will have another show in Dover in mid July.