Adopted dogs celebrate a reunion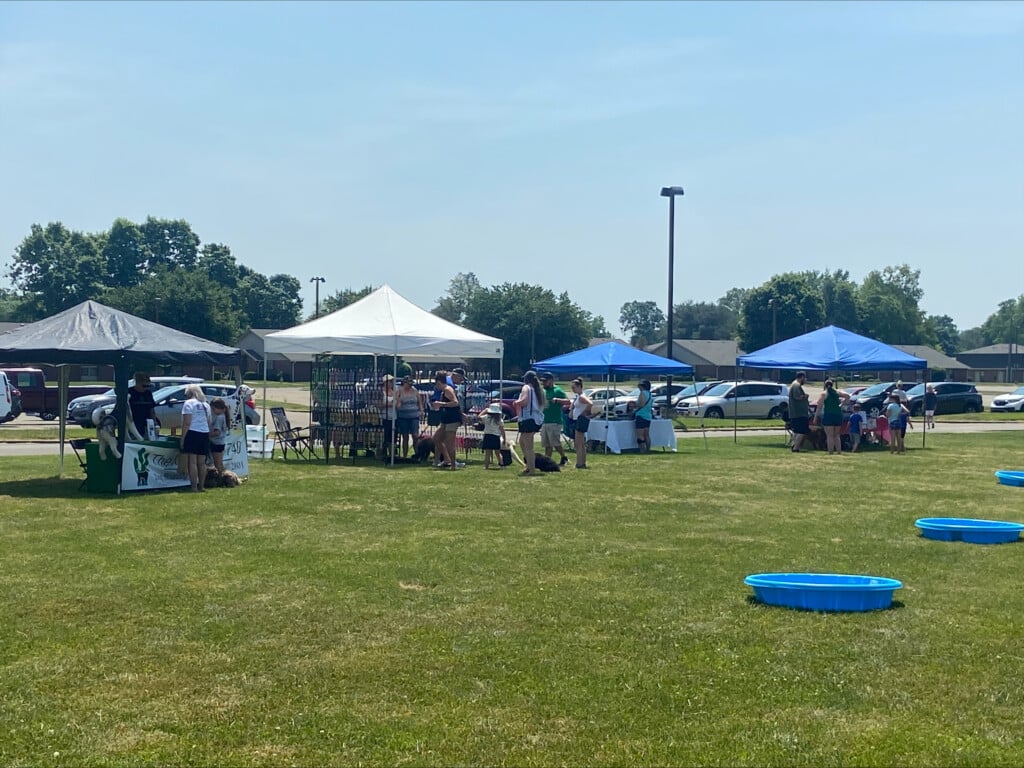 ZANESVILLE, OH- Saturday was an exciting day for all dog lovers out there. The highly anticipated Dog Days of Summer event hosted by the Animal Shelter Society took place at Zane State College's green space.  
It granted participants the opportunity to go and enjoy a relaxing day with their pooches. The Animal Shelter Society had small pools set up all around the venue with ice water in them to allow the dogs a chance to cool off in the heat.  
"It's our second annual Dog Days of Summer. We have our staff here performing some of our services which is microchipping and we highly recommend this for any puppies from the animal shelter and for our adopted puppies, this is a chance for them to come back and have a reunion with the other animals," said Tasha Riggle, President on the Board of Directors for the Animal Shelter Society. 
One of the vendors at the event was The Ruff Ranch 740, a new dog boarding facility in Zanesville. They will provide your dog with a safe and loving environment, whether you're going on a vacation or are to be deployed overseas. 
"We have five huge runs outside, so there's tons of room for dogs to run, we have a big indoor play area. We have 18 kennels so we can house a lot of dogs, tons of friends for them to meet and they all seem to have a great time," said Lindsay Daniels, Owner of The Ruff Ranch 740. 
The Animal Shelter Society also had another event Saturday in conjunction with the Orthopaedic Associates of Zanesville. Dr. Kimberly and the staff held a yard sale, all proceeds made are to be donated to the Animal Shelter Society.