American Legion Honors Veterans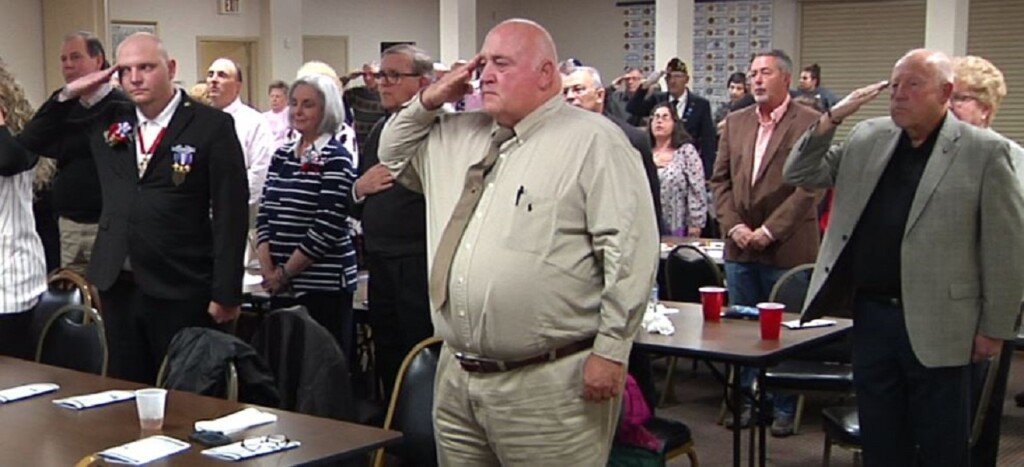 ZANESVILLE, Ohio – Last night — dozens of people sat in the banquet hall of the American Legion Post No. 29 as four men were honored for their service. The hall was filled with family, friends, music and food — all to say thank you.
Angelo Kallipolitis III served as an interpreter for a Greek general during part of his service.
"We were in Greece and Turkey both — and this general came aboard and the admiral called for me and said 'You know Greek?' and I said 'Yeah, I sure do,' and so I translated for him and he was the general — was just as appreciative as the admiral was. So they gave me an award — a real nice award for doing it and we spent a lot of time together — the general and I. "
Inductee Robert "Mike" Debolt was recognized as the youngest member of the Ohio Military Hall of Fame.
"It's a true honor — you know — especially for the ohio military hall of fame. They pick 20 a year and there's over a thousand entries and the — I was the class of 2013 and there was a guy that was the oldest in my class. He was 94 and I was 33 at the time. So to hear them guys' stories — you know. It was amazing — for what I did it's nothing compared to what — you know — these older guys done. "
The other inductees included John W. Straker, of the U.S. Army; Robert H. Frye, of the U.S. Marine Corps.
The ceremony was accompanied with patriotic music performed by the Sweet Adelines and Y-City Barbershop.