Americans for Prosperity – Ohio Helps Local Motorists Save at the Pump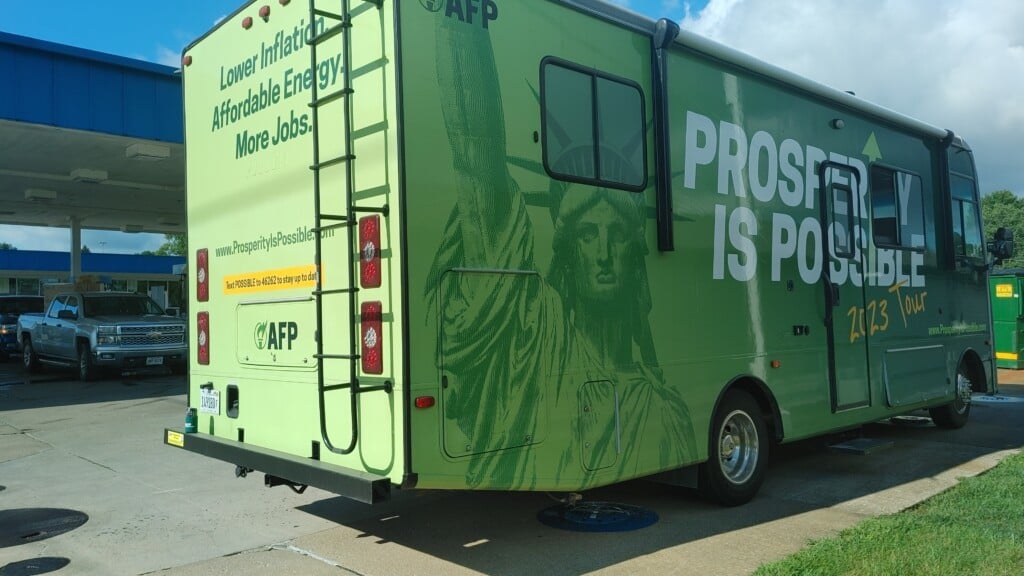 ZANESVILLE, Ohio – If you were commuting along Maple Avenue Tuesday morning you may have noticed a traffic jam at the MotoMart, as gasoline prices were more than a dollar cheaper per-gallon than anywhere else.
Americans for Prosperity – Ohio is a grassroots, political-advocacy organization that supplemented the cost of the $2.38-per-gallon for the customers versus the $3.59-per-gallon retail pricing.
AFP-Ohio State Director Donovan O'Neil explained how rising fuel costs are burdening Americans with across-the-board inflation.
"Yeah, well, our Prosperity is Possible Tour is traveling the country, talking to folks about the rising cost of inflation, high energy cost and challenges in the workforce," O'Neil said. "It's sort of a counter campaign to the Biden-omics campaign that President Biden is traveling the country talking to folks about. The reality is, talking to folks here at the pump, they are frustrated with the price of gas. We rolled it back from about $3.57 today to $2.38-per-gallon, the price it was when President Joe Biden took office, to help drive the conversation about what we need to do here in the United States to bring energy costs back under control."
The $2.38 gasoline was a non-partisan price to all motorists, regardless of their political affiliation.
O'Neil feels that the message AFP is sending to motorists, reflects an American issue that all Americans are facing and AFP volunteers are encouraging people to contact their state and federal representatives to address the rising energy prices.
"Everybody gets the same price because this is a challenge our entire country's facing. It's not a red issue or a blue issue, there are solutions that both parties can embrace to get the job done and bring relief to America," O'Neil said.
State Senator Al Landis attended the event to support AFP and interact with motorists.
Zanesville was the first stop of today's tour that included Marion and Columbus.