Missing Man Ceremony Held on Memorial Bridge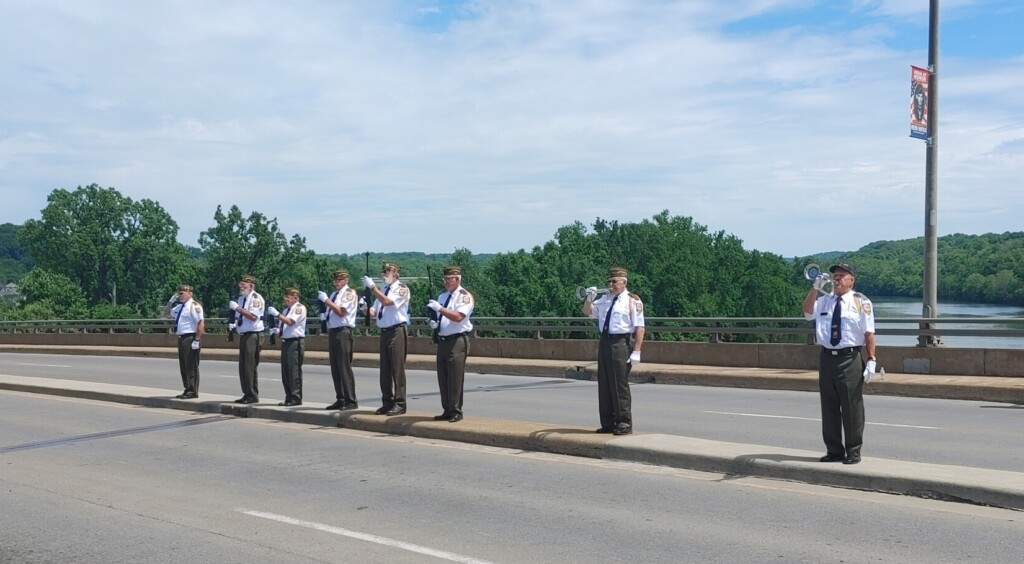 ZANESVILLE, Ohio – Every Memorial Day, the local chapter of the Disabled American Veterans drops a wreath from the Memorial Bridge into the Muskingum River to honor the American Servicemen who were lost at sea.
D.A.V. Chapter 12 Commander Dick Hale described the camaraderie that servicemen have and explained how the ceremonies provide some veterans a chance to remember friends who may have been killed right next to them.
"Luckily my dad and my uncle were over in the South Pacific, they got back home," Hale said. "Of course I'm a Korean Vet and we're all back home and we're glad we are and we feel sorry for those who weren't. So we have to remember those people. They should be remembered forever."
Hale mentioned that the dropping of wreaths into the river represented all of the American servicemen who were lost at sea and discussed the role he played during his service.
"There was about 120 of us in the Air-Squadron and we were brothers. Just like at home, we were all brothers. We took care of each other. When one went down, he got help immediately, from anybody. Even if he wasn't in our squad, any American soldier, sailor, whatever, if they was in trouble and we were there, they got help," Hale said.
Memorial Day is designated for people to remember the lives of the servicemembers, who have died in the service of their country. And through good fortune, fewer Americans are affected by the loss of a loved one in the service of their country.