Asthma Camp for Kids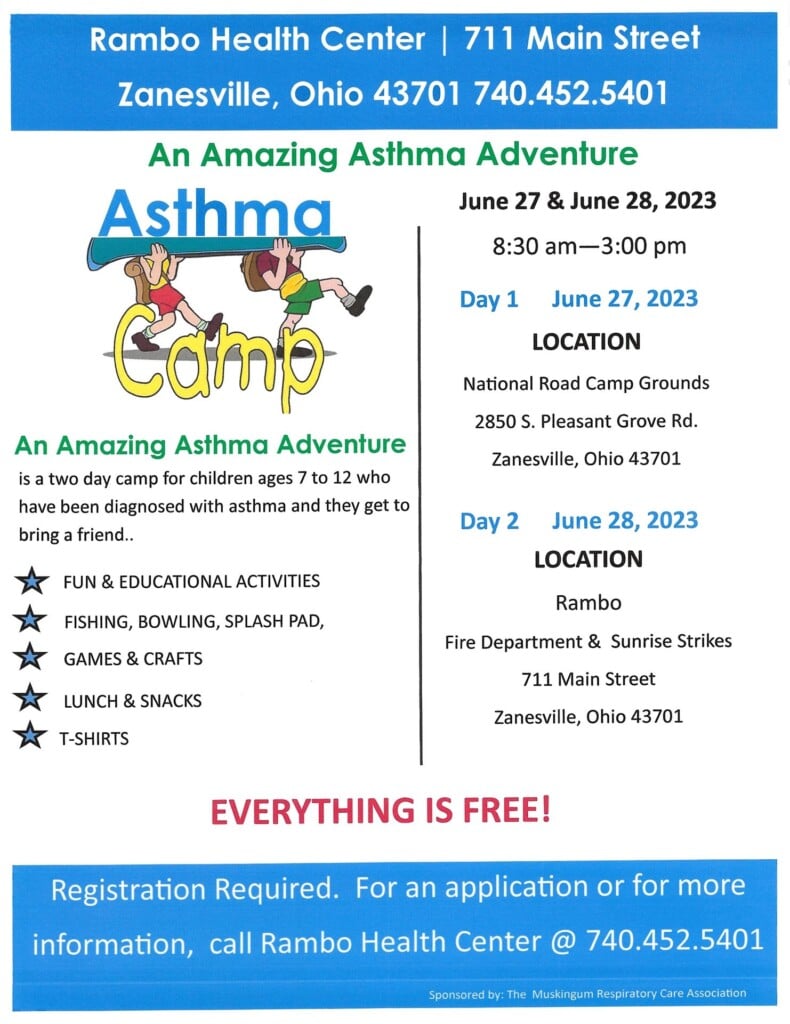 ZANESVILLE, Ohio – Asthma is a long-term, breathing condition that affects airways in the lungs causing a lack of oxygen to the rest of the body. 
The condition affects about 1 in 13 people in the U.S. and often starts during childhood.
Rambo Memorial Health Center Registered Nurse McKenzi Reed talked about an upcoming event that is aimed for children with asthma.
"So our upcoming Asthma Camp is for kids with asthma, ages 7-12. It's really exciting. We really like having Asthma Camp. We're just kind of educating kids with asthma that they can do things that kids without asthma can do. So we do a lot of activities," Reed said.
Activities include fishing, bowling, and crafting and lunches will be provided. Along with the activities, kids will learn about inhalers and the dangers of vaping.
"So we'll talk about when to use their maintenance inhalers, when maybe they'll need their rescue inhalers, say if any of them are in sports. When they need to use their rescue inhalers, even educating their friends on if they need to get their rescue inhalers for them. We can also discuss why they need their rescue inhalers. Allergens that maybe will affect asthma," Reed said.
Asthma Camp will take place from 8:30 to 3 on Tuesday, June 27th, and Wednesday, June 28th.
Registration is required but the event is free. For more information and to get an application, you can call Rambo Memorial Health Center at (740) 452-5401.