"Be a Santa to a Senior"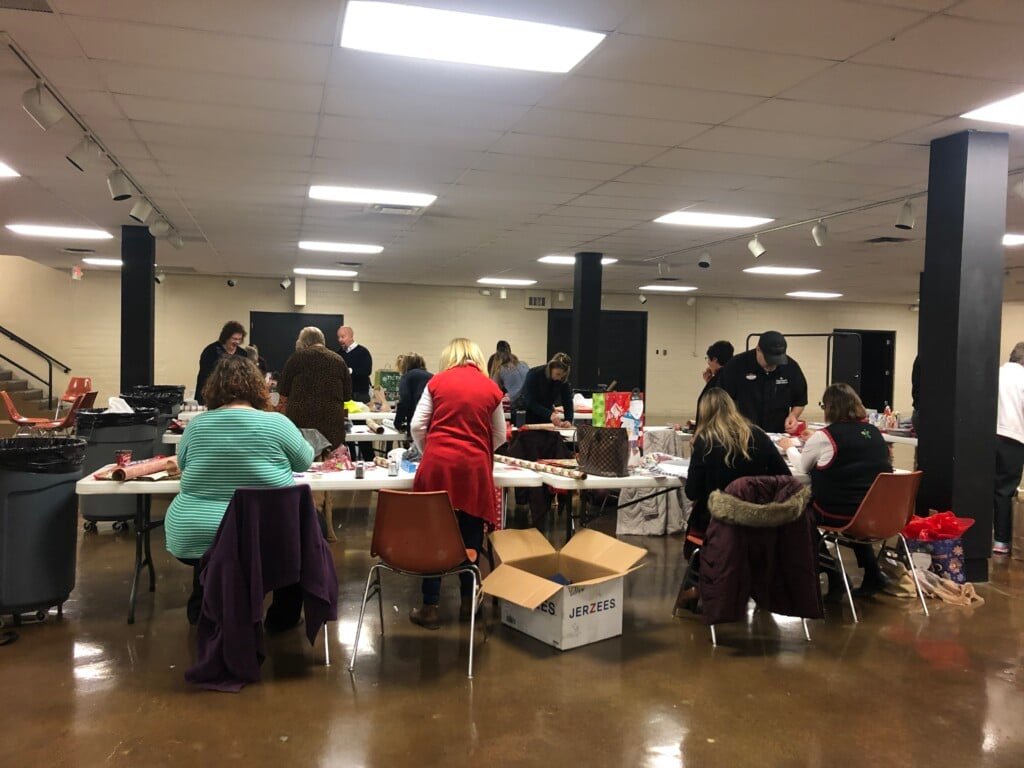 ZANESVILLE, Ohio – The holiday season has officially arrived and as
Christmas gifts are purchased for children of all ages, a community
organization is collecting and wrapping gifts for area senior
citizens. Home Instead Senior Care, of Zanesville, is accepting
volunteers from area businesses to help wrap gifts for 170 senior
citizens in need through the "Be a Santa to a Senior" program.
Amy Huddleston, with Home Instead Senior Care, says gift tags with a
senior's name and Christmas wish list were picked up by members of
the public from 8 trees throughout the county.
"So, we do this
great 'Be a Santa to a Senior' program; where we put these paper
ornaments on trees throughout the city. And, we identify seniors
through nursing homes, home care agencies—that are not expecting to
get a gift this Christmas. And we get the gift request; we only get
their first name and their gift requests are listed on these paper
tags."
While Christmas
typically centers around children, Home Instead strives to include
senior citizens in the holiday cheer as well.
"Christmas is
definitely a season to focus on children; which is important—but,
we have to remember our senior citizens. The thing that's really
tough—the thing that I think senior citizens really suffer from is
loneliness. They don't have relationships; and that is a key piece
of what we focus on here is we want to bring some sunshine to the
seniors at Christmas."
Be a Santa to a
Senior is a nationwide program ran by Home Instead Senior Care.
Business volunteers can stop by Secrest Auditorium in Zanesville each
day this week from 10 AM to 3 PM to help wrap gifts.