Big Brothers Big Sisters Promotes National Mentoring Month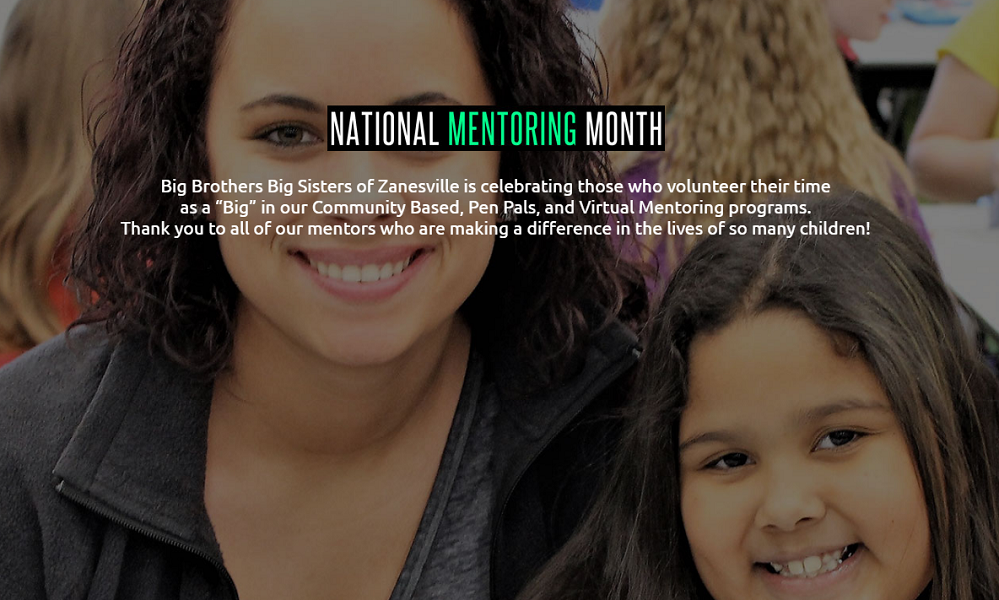 ZANESVILLE, OH – The month of January is National Mentoring Month for Big Brothers Big Sisters. It is meant to recognize and thank current mentors as well as an opportunity to recruit new mentors.
Community partnerships are very important when thinking about how mentors can interact with their littles. This is especially important during the age of COVID-19. Executive Director Katie Mainini is pleased with their newest partnerships.
"We have a partnership with the Muskingum County YMCA now and the bigs and littles can go for free and access their facility. So that was something we introduced this year as new for our community members… Also we have a great partnership with the Muskingum County Library. And they made up these kits, and they're like craft kits for any littles that stop by any one of their branches this month. And there's some of those kits still available."
As they head towards the end of January, Big Brothers Big Sisters of Zanesville is always looking for new mentors. Any adult can step forward and be a mentor for youth in the community.
"There are steps we have to take in our process to onboard a mentor. People do have to pass a background check. They do have to do an agency interview, they do have to have references much like a job. Once you get through the initial screening there is a lot of training that we offer. And then they have access to our staff which monitors and helps them along the way should they have any questions or need anything in their process of getting set up as a mentor."
If you have any questions or are interested in becoming a mentor with Big Brothers Big Sisters you can call their office 740-453-7300 or submit an application online at http://www.bbbsz.org.