Big Sandy Superstore Homes of Hope for the Holidays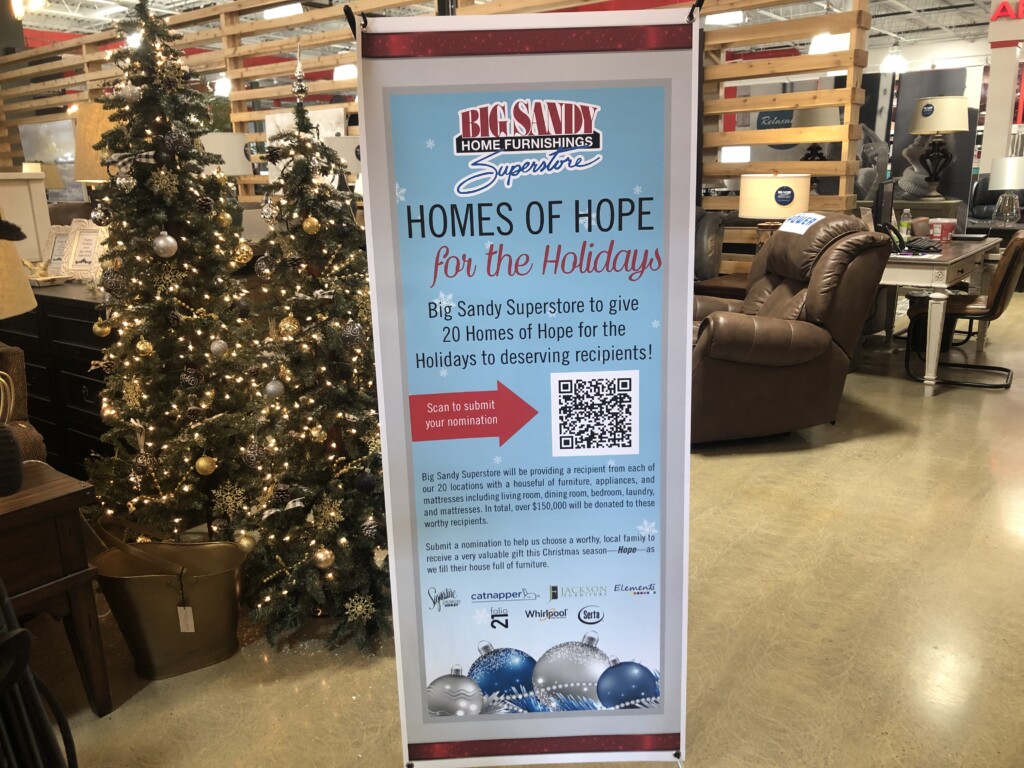 ZANESVILLE, Ohio – The holiday season has arrived and an area
retailer is spreading cheer to families this Christmas by helping
transform houses into homes. Big Sandy Superstore, of Zanesville, is
currently accepting nominations for the Homes of Hope for the
Holidays program. David Smith, Regional Manager, says the program
provides one household for each of the 20 store locations with an
entire houseful of new appliances and furniture.
"There's ten
days left to nominate families in need for the Homes of Hope. Every
family, we're giving away a houseful of furniture, a washer and a
dryer, and a bed for each child for each of our locations. There will
be 20 recipients of that throughout our company."
The lucky recipients will be selected by a panel of local judges and the individual regional managers for each store location. Big Sandy Superstore is excited to bring a little holiday cheer to 20 different families—including one from the Zanesville area—this Christmas.
"I truly feel
blessed to work for a company that we're in a position where we're
able to do this for 20 families throughout our company. I wish we
could do it for more based on what we've been seeing with the
nominations. But, it's something that's worked well and it's a
really great way for us to give back."
The final day to submit nominations is November 30. Furniture and appliances will be delivered to the lucky families just before Christmas. For more information click on the link. www.bigsandysuperstore.com/homes-of-hope-for-the-holidays