Big Ten Media Days: OSU QB Competition/Offensive Line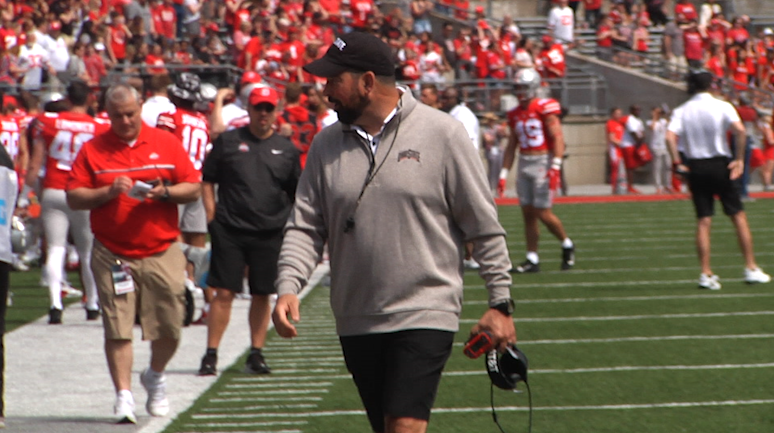 INDIANAPOLIS, IN- We are roughly one month away from the start of college football season. The Big Ten media days got underway this morning in Indianapolis. There are lots of storylines surrounding the 2023 Ohio State Buckeyes; none bigger than the quarterback competition between Kyle McCord and Devin Brown heading into training camp. McCord went 18 of 34 passing for 184 yards and a touchdown in the Scarlet and Gray spring game back in April. Brown missed the game and a lot of spring camp due to a finger injury. "They both have had very good summers and shown good leadership. They were put in situations to do that; now it's time to go put it on the field. We'd like to see someone emerge here quickly but we'll have to see once we get on the field." Said head coach Ryan Day.
Another storyline includes who is going to protect the starting quarterback against the Indiana Hoosiers in week 1? There is a lot of inexperience on the offensive line. "The concern is guys who haven't played. Guys that don't have experience. The two guards have played but the tackles and center haven't." Day stated.
There are a few linemen who caught the eye of coach Day already. "Josh Fryar looks good, he's cut weight and doing better. We also added Josh Simmons. Luke Montgomery has been in the mix, he's had a really good summer. We have some good pieces there, but they just haven't played so that's where this offseason is so important because August is critical for them to solidify themselves as starters." Said Day.
Ohio State will open the 2023 season on the road against Indiana on September 2nd. The home opener will be the following Saturday against Youngstown State at 12 p.m.