Black History Month celebrated with soul food at Zanesville church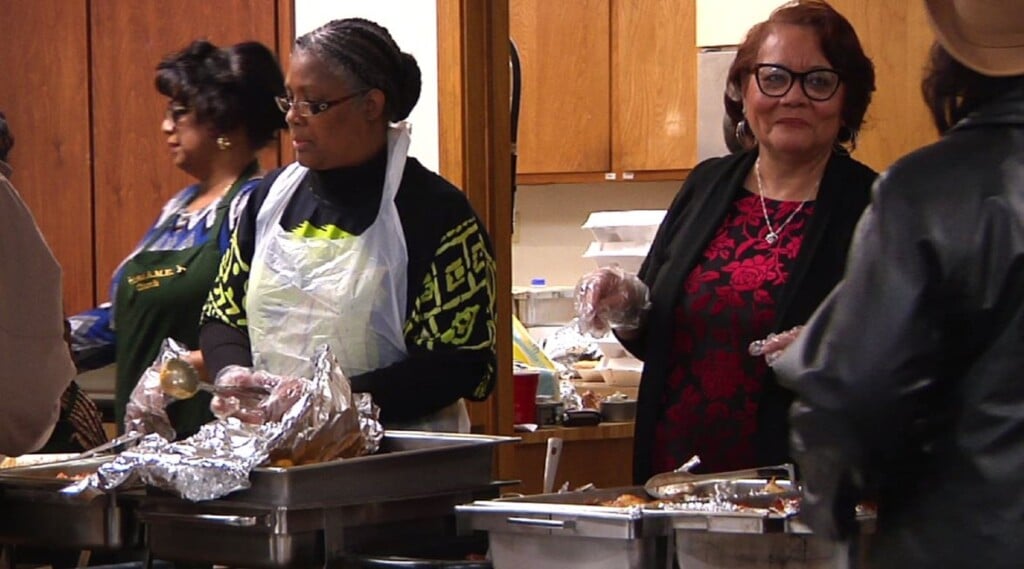 ZANESVILLE, Ohio – A church on Pine Street was filled by the congregation and soul food to celebrate Black History Month Sunday afternoon.
Reverend Clifton Kilpatrick for St. Paul AME Church says the congregation has a long history of representation in the community.
"This is one of the oldest traditionally black churches in the community. Been around a long time and one time it was only back in the late 1800s it was one of the two black churches in the community. So this church has a long, long history of representation in the Zanesville community."
There was plenty of homemade barbecue chicken, ribs, mac and cheese, sweet potatoes and other dishes at the event. Kilpatrick says it symbolizes traditional southern food.
"It's just emblematic of the food that was traditionally — I'm from the South — and so we traditionally grew up on food that was a staple in life and now [it ] somewhat become a cuisine that people like — a delicacy. And so a food that was once used from scraps or vegetables out of a garden has become a delicacy. And so we share that with the community to come in as a part of Black History program and come in and just fellowship with us."
The event was part of the church's Black History Month programming. They will have a program Sunday, February 23 at 3 p.m. to celebrate the month.