Bo & CO. Live Music Festival this weekend in Cambridge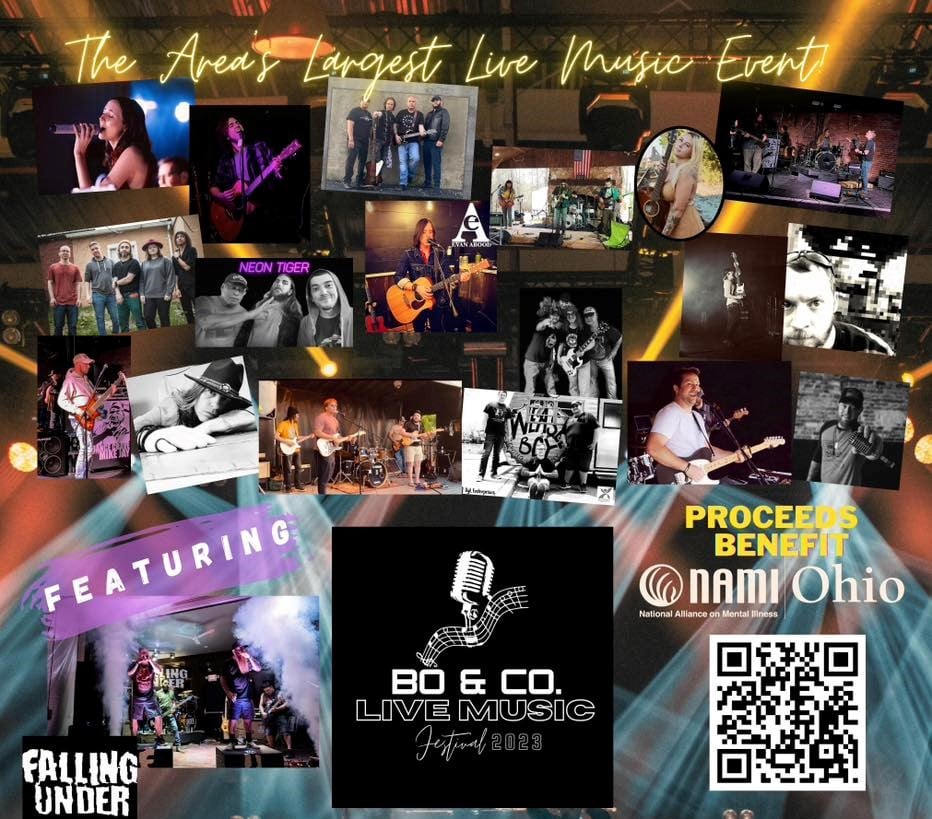 CAMBRIDGE, OH – The Bo & Co. Live Music Festival is set to kick off this weekend at the Pritchard-Laughlin Civic Center in Cambridge. 
18 different performers from Southeast Ohio are going to take the stage starting at 11 A.M. and going until midnight. 
All proceeds from the music festival will go to NAMI, the National Alliance on Mental Illness. 
Paul Quinn, a NAMI officer, said their goal is to advocate and support the mentally ill as well as their families. 
"We mostly support them through education," Quinn said. "We offer classes where we teach family members about mental illness and addiction, and we teach them how to support their loved ones in their recovery."  
Tickets are currently available online for $20. On Saturday, tickets will be available for $30 at the door. Opening the music festival is Steve Spires and some other artists include Valley Sphinx, Neon Tiger, and Falling under.
There will also be food trucks, prize drawings, and activities for all ages.
If you are interested in purchasing tickets, you can head to boandcomusic.com