Board of Elections prepares safety and procedures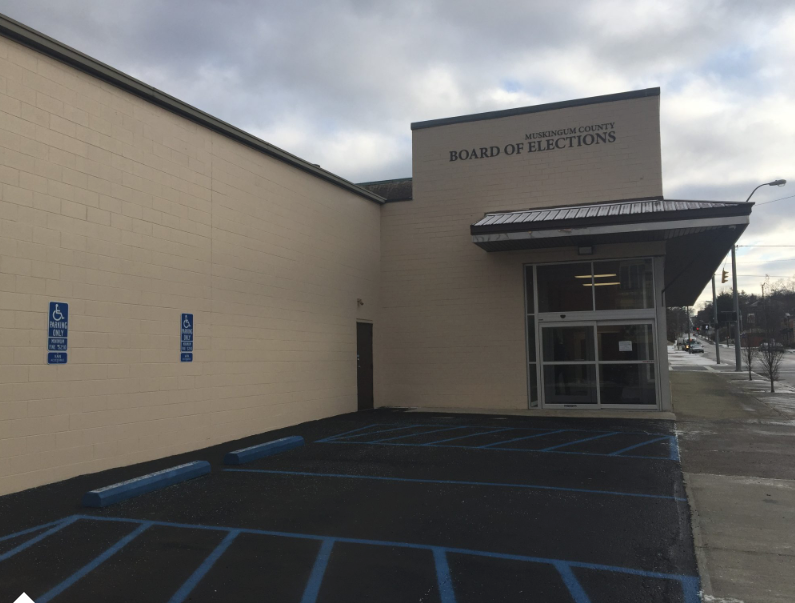 ZANESVILLE, Ohio – The Muskingum County Board of Elections and other officials met with the County Commissioners Monday afternoon.
The meeting was to discuss safety, as well as procedures if something were to happen to the Board of Elections building downtown. Board of Elections Director, Timothy Thompson said while there are plans in place, it is always a good idea to have more.
"We have a lot of things already in place. We have a hookup for a generator if the power goes out. We have security measures taken in our building to protect the building itself. We also have internet security measures in place that will protect voter's information. On election day, there shouldn't be any concerns about what would happen to voter's ballots because they're all paper ballots," Thompson said.
Thompson added that it is extremely important to keep the building and the community safe. On August 6th, the Department of Homeland Security will be coming to the Board of Elections to see how safe the building is.
"The Department of Homeland Security has labeled the Board of Elections a critical infrastructure. So, they're directing much of what we have to do so that we are maintaining a secure environment for the voting process." Thompson continued on to say, "On August 6th, The Department of Homeland Security is going to come and they are going to do a walk through and look at the physical structure to see how secure that is."
Thompson said the number one goal is to keep the voters safe, and that is why they want to have plans in place for everything.