Boy Scout Troop 510 celebrating 100 years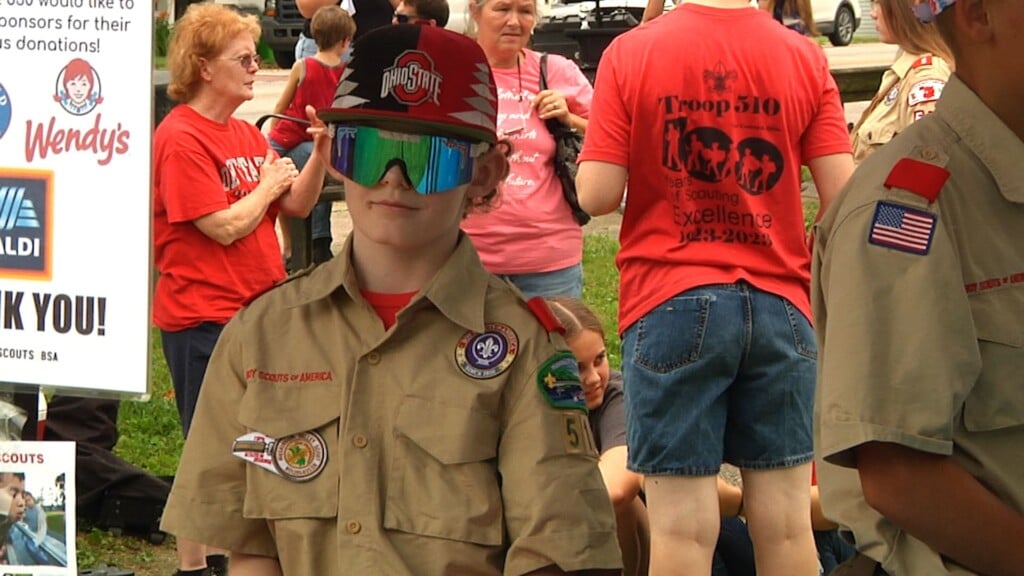 NEW CONCORD, OH- Boy Scout Troop 510 is celebrating their 100th year anniversary. 
 
Troop 510 is a Boy Scouts of America Troop out of New Concord. The Troop was founded in 1923 and is one of the oldest Troops around. 
 
"It makes me feel like an important person, like George Washington, I'm a leader during our 100th year anniversary, that's pretty cool," said Jakob Brill, the assistant senior patrol leader for Troop 510. 
 
Troop 510 alongside their sister Troop 530 sold homemade ice cream at the Fireman's Festival in New Concord. A lot of their time is spent doing fundraising and working on projects to better the community. 
 
"We sell popcorn in the fall, we sell peanuts in the spring, we do this in the summer, we did a yard sale earlier this summer, we sold a lot of things to a lot of people," said Cheyanne Spires, the Senior Patrol Leader of Troop 530. 
 
Members of the Troop strongly encourage youth in the area to get involved with Boy Scouts of America and gain valuable life skills and learn to be a leader. It also gives you the chance to be more involved with your community and make a difference. It is thanks to the community support the Troop has been able to flourish for so long.