Vehicle in Licking River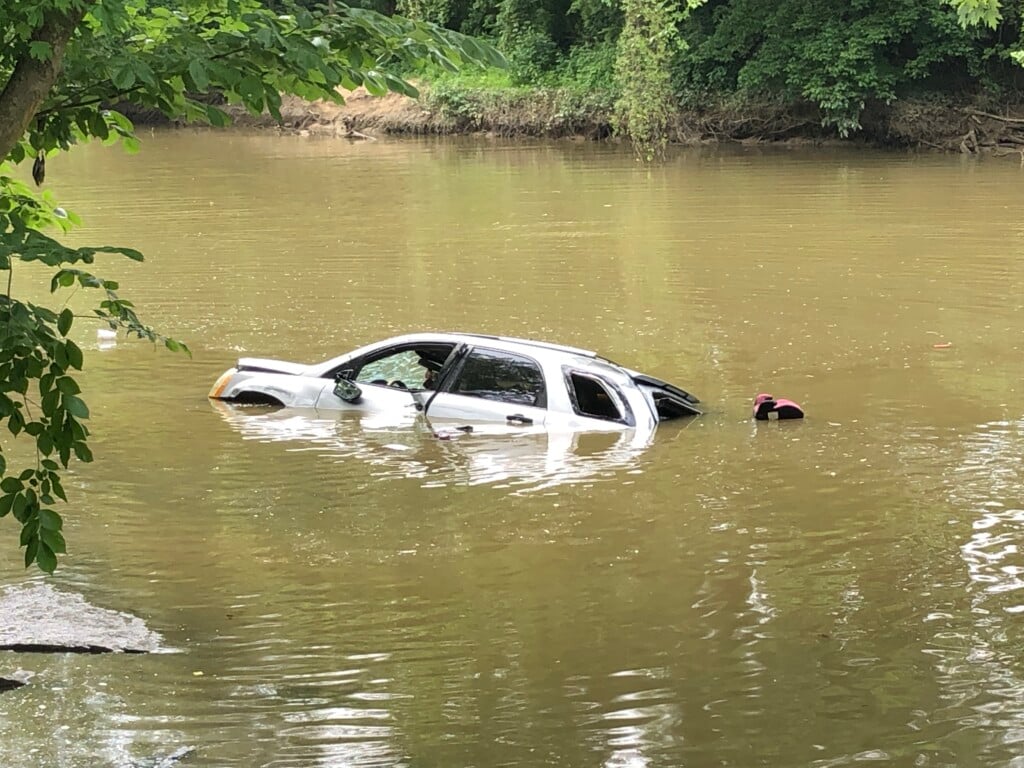 ZANESVILLE, Ohio – A vehicle was in the Licking River Tuesday afternoon.
Three people were traveling on Licking Road when their vehicle ended up going over the guard rail and going into the river. Falls Township Assistant Fire Chief Joe Hunt said they were dispatched to the scene just after 11:30 a.m.
"When we arrived on the scene, there were three occupants that were already out of the vehicle. The vehicle is completely submerged. Right now we're trying to locate the vehicle with magnets on the boat," Assistant Fire Chief Hunt said.
The three people were transported to the hospital with non-life threatening injuries. Once they located the car they sent divers in and used a tow truck to pull it out. Assistant Chief Hunt said they are still investigating the cause of the incident.