Career Connection Camp Begins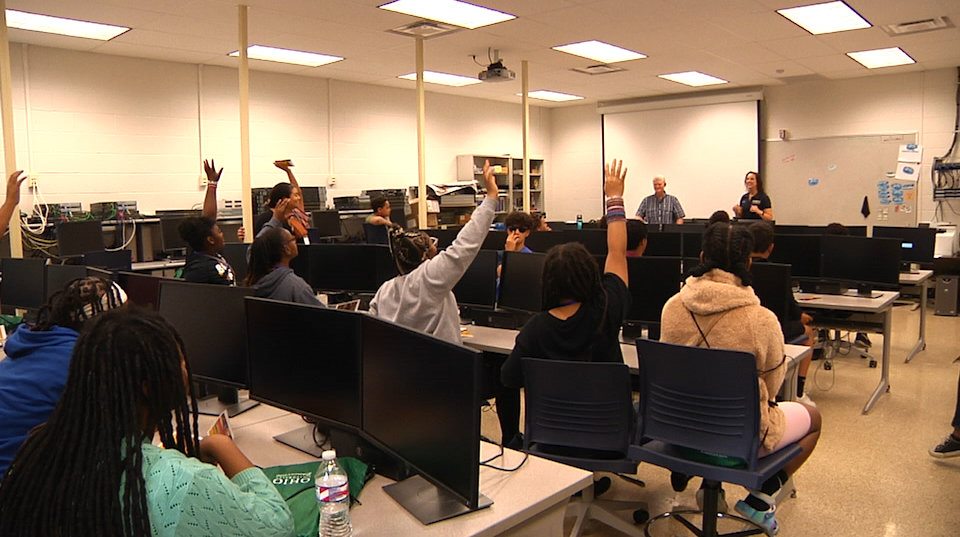 ZANESVILLE, OH — Some students go to summer camp for fun and others go for a free iPad.
The Career Connections Camp began its first day with students at the Zane State College and Ohio University Zanesville Campuses.
The camp is hosted by the Muskingum County Social Justice Coalition for Black, middle school students to explore career opportunities. Career Connections Coordinator Kyle Johnson helped plan the camp and works with the students. He said the program shows students opportunities.
"I think it's empowering for them to see a lot of black presenters and speakers that are business owners, that work in the healthcare industry, that are attorneys at law, just to name a few. It's empowering to see what they can succeed at and what they can achieve. So it for the kids I would say it's in an empowering camp in itself," Johnson said.
The five-day camp takes students on tours around local colleges and Marietta College. Johnson said the camp is trying to increase the community's education in the long term.
"Because if you don't know and Muskingum County, about 20% of Black resident adults are without their GED or high school diploma. And this is something we're trying to curb and fix because compared to, I believe 87% of the white population they have only 10% without their GED which is it's it's disparaging data. So we're trying curb things like that with this camp, to make sure kids are getting involved in careers at college and you know just know there's opportunities," Johnson said.
Students who complete the full camp will receive a free iPad and the opportunity to participate in career shadowing or brief internships. For more information visit the Muskingum County Social Justice Coalition Facebook page.
Submitted by Alison Patton, WHIZ Intern Reporter