Carol Willey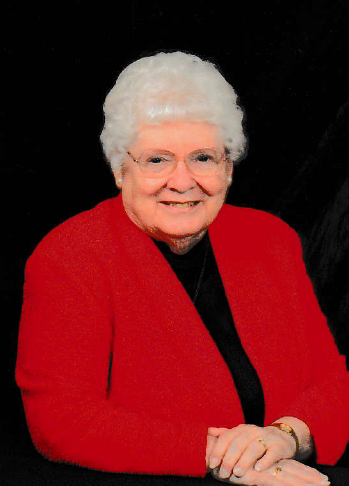 Carol M. Willey, 88, of Zanesville, went to her heavenly home at 7:23 P.M. Monday, July 31, 2023 at the Helen Purcell Home.
She was born on Saturday, August 25, 1934 in Zanesville, Ohio the daughter of the late Charles Glenn Johnson and Brenda Bowden Johnson.
Carol graduated from Lash High School and was a member of Pleasant Grove Church. She loved her church and her church family. Carol and her husband owned and operated Modern Cleaners for 35 years. Her hobbies included western square dancing and round dancing and she was a member of Zanes & Janes; Motivators; and Calico Pairs dance clubs and Country Campers. She also greatly enjoyed playing Bridge. Carol was a great fan of OSU football and Zanesville High School basketball.
She is survived by a daughter Joy (Larry) Williams; a son Michael (Monica) Willey; daughter-in-law, Debbie Dutro; grandchildren Alison (Chris) Yeager; Evan Mackenzie, Glenn (Dani) Dutro and Drayton Willey, great grandchildren Evelyn Yeager, Annabelle Dutro and Zoe Dutro; cousins Marilyn Moutray and Kevin Bainter; a brother, David (Pauline) Johnson and special friend, Jill Jones.
In addition to her parents, Carol was preceded in death by her husband, Myron Willey in 2019; twin infant grandchildren, Clinton and Anna Willey in 2013 and a son, Jeff Dutro in 2014.
Visitation will be held from 10:00 A.M. to 12:00 P.M. on Friday, August 4, 2023 at the Pleasant Grove Church of Zanesville where funeral service will be held at 12:00 P.M. with Pastor Eddie Warne officiating. Burial will follow at the St. Paul Cemetery.
In lieu of flowers, memorial contributions can be made in Carol's name to Pleasant Grove Church of Zanesville, 400 Pleasant Grove Road, Zanesville, Ohio 43701.
The Bryan & Hardwick Funeral Home, 2318 Maple Ave. Zanesville is in charge of the arrangements. To share memories and condolences with Carol's family please visit www.BryanHardwickFH.com.