Catholic Group Impacts Community Through Volunteer Work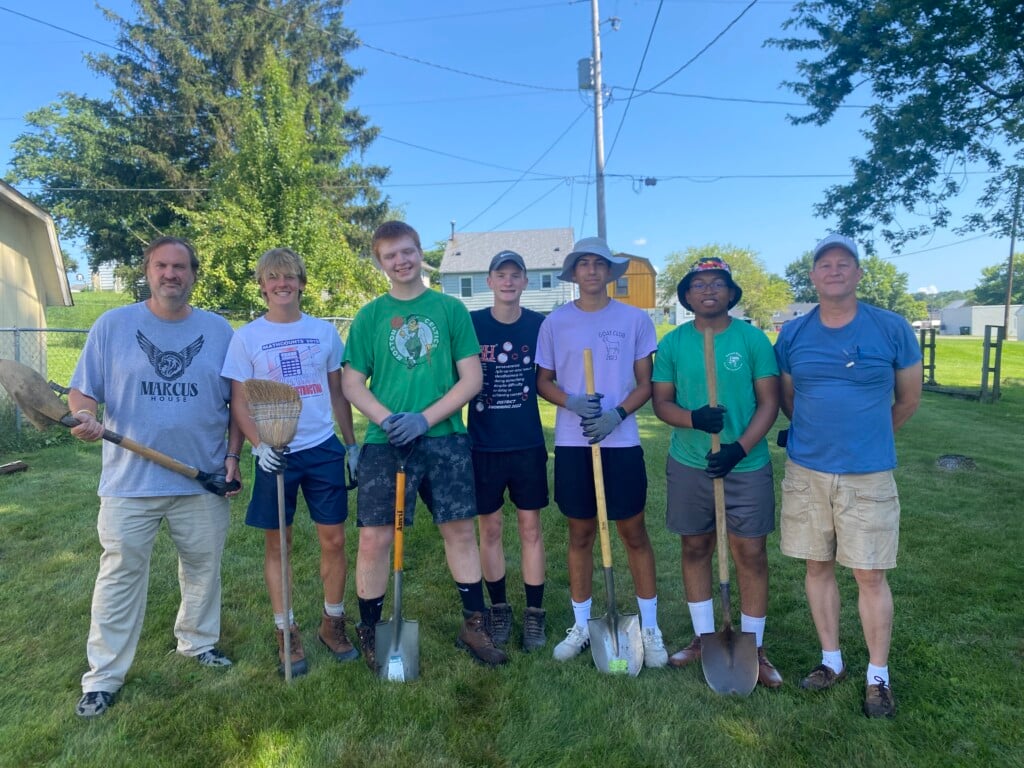 ZANESVILLE, OH — Volunteers are grabbing their shovels and helping out residents of Zanesville.
A local catholic group, Gospel Road, gathered to dig into a new flower garden and garage clean up Monday morning on Wabash Avenue in Zanesville. Bishop Rosecrans High School teacher Mark Baker talked about the group.
"This is a Catholic endeavor through the group Gospel Road, which meets once a year for the better part of a week at various communities. They do light carpentry, landscaping, really anything that the local community needs and will ask us for our help for," Baker said.
Local youth volunteer Andrew Bassetti got the chance to talk about what supporting the community means to him.
"It means a lot, being able to give my time and my abilities to help others with projects that maybe they aren't able to do, to be able to help them and serve them is definitely very rewarding," Bassetti explained.
Many members from around the diocese are joining together this week to help the community. The group's strong and unwavering support is what makes their work in the local community so impactful
"It's a way for us as Catholics to give back to our local communities and to walk in the footsteps of Jesus Christ to hopefully bring the idea of service to the community while also bettering the community," Baker concluded.
Gospel Road's commitment to their work in the community embodies the groups compassion and selflessness to uplift and support those in need.