Celebrity Chopped Cooking Competition at the Embassy of Cambridge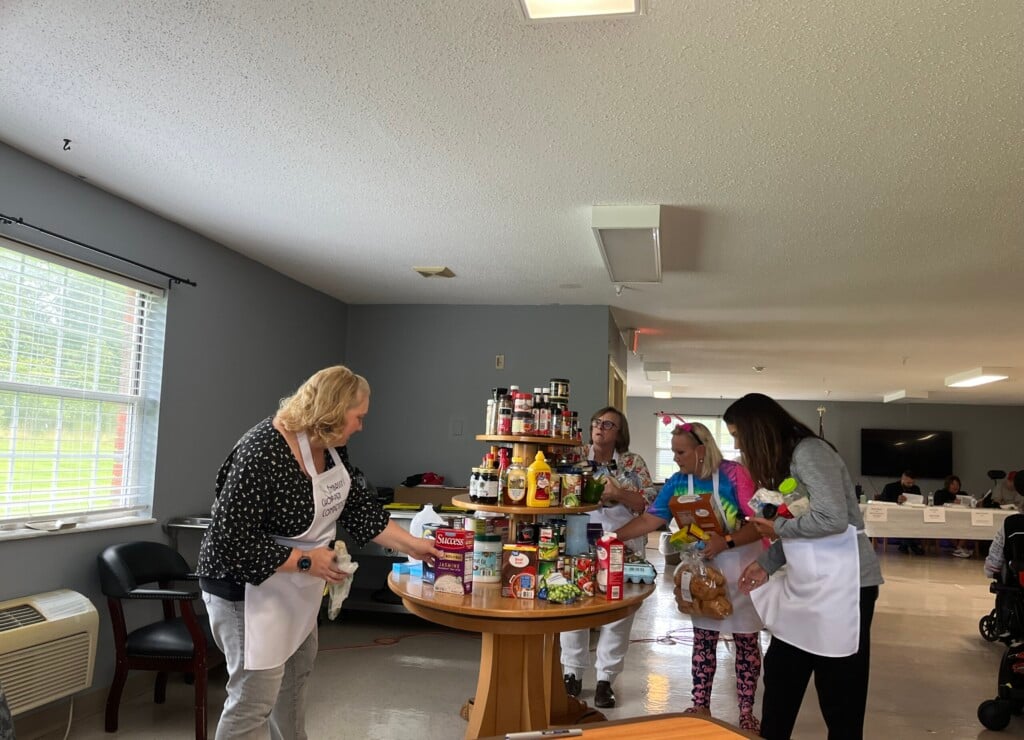 CAMBRIDGE, OH – The Embassy of Cambridge hosted their second to last round of the Celebrity Chopped Cooking competition.
The Embassy hosted a total of 16 celebrity chefs and judges over 4 weeks starting on July 20th.
The final round of contestants took to the kitchen today in the Embassy of Cambridge's common room.
Contestants were given a bag of mystery ingredients, a mystery appliance to use, were allowed to shop through the pantry for extra ingredients, and, for a donation, the contestants could phone a friend or even bring something in from home to use in the competition.
All proceeds from the Celebrity Chopped Cooking Competition are going to the American Lung Association.
Tricia Ford, the Director of Admissions and Marketing at the Embassy of Cambridge, said that so far, they have raised almost $380. Ford said the reason for the Celebrity Chopped competition was to help celebrate the community and the people in it
"I always try to find different niches within our community. " Ford said. "Things we can do that bring the community together and celebrate not only our organization but other people too and get their name out there."
The contestants for today's round of Chopped were: Kimberly Collins the Regional Director of Business Development Embassy Healthcare, Mari Stone an RN Case Manager with Hospice of Guernsey, WHIZ News anchor and News Director Nichole Hannahs, and the winner of today's competition was Tonia Worley an Ohio's Hospice RN Team Leader.
The winner from the first 3 competitions as well as Worley will go off and compete in a final round next week to decide the winner of the Chopped Competition.