Central Trinity United Methodist Church hosts a block party for the community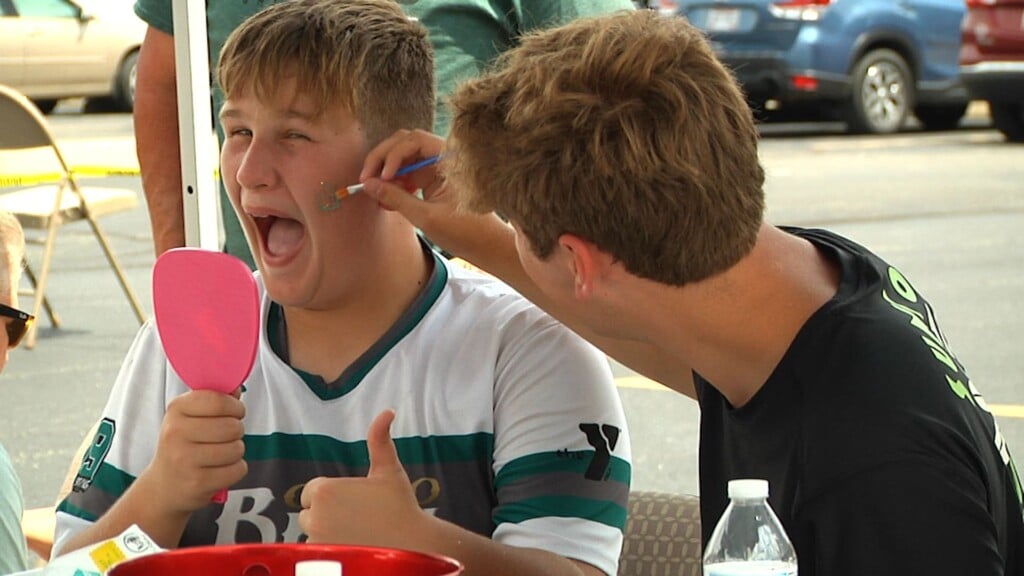 ZANESVILLE, OH- Central Trinity United Methodist Church brought the community together for an exciting day of fun with their block party.
The block party featured food, live music, games, kids and adult crafts, outdoor water toys, face painting, a prayer tent and more. They also were giving away free T-Shirts with their logo and message on it.
"So, the block party is something we wanted to do, we wanted to open up our church, and just love on the community and offer fun things for the family to come and do that is free and fun and hopefully everyone enjoyed it," said Lesa Exman, Family Life Coordinator at Central Trinity.
Central Trinity United Methodist Church goes by their message of 'Come as Yourself, Grow in Faith, Serve with Love'. They welcome everyone to come and join the church.
"We do online services just like everybody else does and it's sometimes easier to sit in your jammies and drink a cup of coffee and watch at home than it is to come into church, we'd just like people to know that we're here and we're a great group of people, we have a lot of really good people that go to this church and we'd love to have anybody that wants to come out to come and be a part of it, we can always find ways for you to serve, help out," said Pastor, Jon Exman.
Central Trinity United Methodist Church holds their services on Sundays. At 9 a.m. they have a more modern style of service and then beginning at 10:30 a.m. they do their traditional service. For more information visit the Central Trinity UMC website.