Ceramic Center Proposed in Downtown Zanesville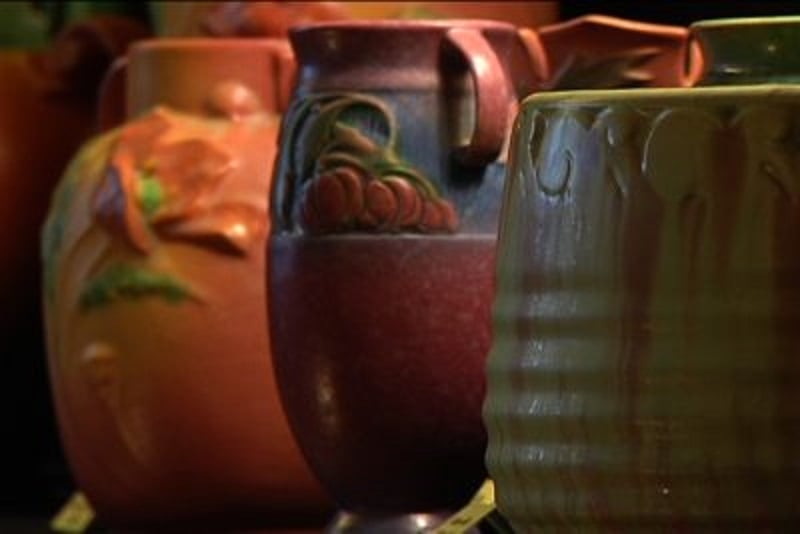 ZANESVILLE, Ohio – Across the region, Muskingum County has long
been known as the epicenter of pottery. Locally, an initiative has
been put into action in an effort to bring traditional clay work back
to the area. Plans to create a Ceramic Center are in motion as the
Muskingum County Commissioners met with a project representative this
morning. Maddy Fraioli, with the project, says the goal is to
establish a Ceramic Center in downtown Zanesville in the near future.
"In 1911, 86
percent of our population was supported by the clay industries
here—and that population of 29,000 is still the same population
that we have today. We have been working for the last year with city
officials and the county commissioners to establish a community
pottery in Zanesville that would be open to the public and open for
tourism. It's our hope to operate historic equipment."
The proposed center
would offer classes and workshops to the general public; as well as
feature tools and equipment donated by Ohio University. Funding for
the project is being proposed through various grants, possible city
and county support, and community donations through the Muskingum
County Community Foundation.
"We will be
applying for a capacity building grant through the Ohio Arts Council
because we are also celebrating the history of our region. We will
also be able to apply for humanities grants for the storytelling part
of the facility that we're trying to create."
A Board of Directors
is slated to be established by Fall. To become involved in the
Ceramic Center project or to donate, contact the Muskingum County
Community Foundation.