Ceramics Season Comes to Close with 5-3 Loss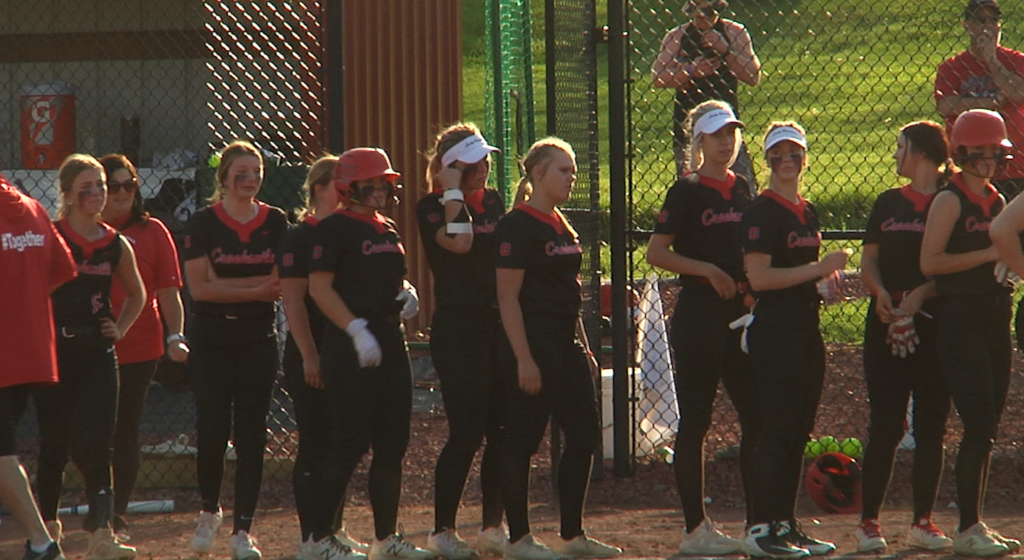 CROOKSVILLE, OH- The Crooksville Ceramics took on the Minford Falcons in round one of the sectional tournament. The winner advances to play Adena on Thursday.
In the bottom of the second inning Madison Goodin drove in Jaelynn Nelson on a two out RBI single. Crooksville took the early one to nothing lead.
Grace Peck was the Ceramics starter and had a no-hitter into the fourth when Neal smacked one over the wall ending that bit and puts the Falcons on the board. Minford jumps in front 2-1.
Things changed again in the bottom of the fourth, Crooksville had the bases loaded with no outs. Goodin was up again and she hit a slow roller to first. Soni Nelson scored and tied the game up at 2.
It stayed that way until the sixth inning. Lute singles on a line drive, Neal scores as Minford regains the lead 3-2.
After two more runs the Falcons entered the bottom of the ninth with a 5-2 lead. Minford loaded the bases with no outs and walked in a runner making it a 5-3 game. Rylee Chamberlain came up with a chance to walk it off with 2 outs. She grounded back to the pitcher Akers who threw onto first for the win. Minford won 5-3 and moves on to play Adena. Crooksville's season comes to a close with a 7-12 record.