Charles "Chip" Kuhn III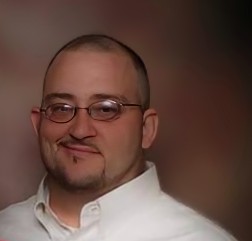 Charles (Chip) C. Kuhn lll, 42 of Zanesville, passed away at 10:40pm Wednesday May 10th, 2023 at OSU Medical center of End Stage Liver Disease. He was born on August 13th, 1980 in Zanesville, OH. To Patricia E. (Green) Kuhn.
Chip was known for his cooking, painting, and the love for his daughters. He never met a stranger always willing to help everyone. He was an avid Las Angeles Chargers fan, and he loved the Michigan Wolverines, even though he caught a lot of flack for it. Always the protector.
He is survived by the Love of his life, Tara Hampton; his 2 beautiful daughters, Kiera E. Kuhn and Karriana N.J. Kuhn both of Zanesville; Aunt, Sarah Carter of Chandlersville; sister, Vanessa (Robert) Trussell of Zanesville; 2 brothers, Reynold (Tabatha) Steger of Ashland, KY and Michael (Julie) Steger of Hartford, Ala; many nieces and nephews and beloved family members; Aunt, Kathy Davis, and a bonus brother, Billy (Christine) Peyton, of Savannah, GA.
He is preceded in death by his sister Heidi A. Steger.
The family has chosen a dignified cremation thru Farus Funeral Home. A celebration of Chips life will be held on May 20th, 2023 at 12:00 at Blue Rock State Park to the left of the concession stand.
www.farusfh.com