Church in Zanesville Celebrates 190 Years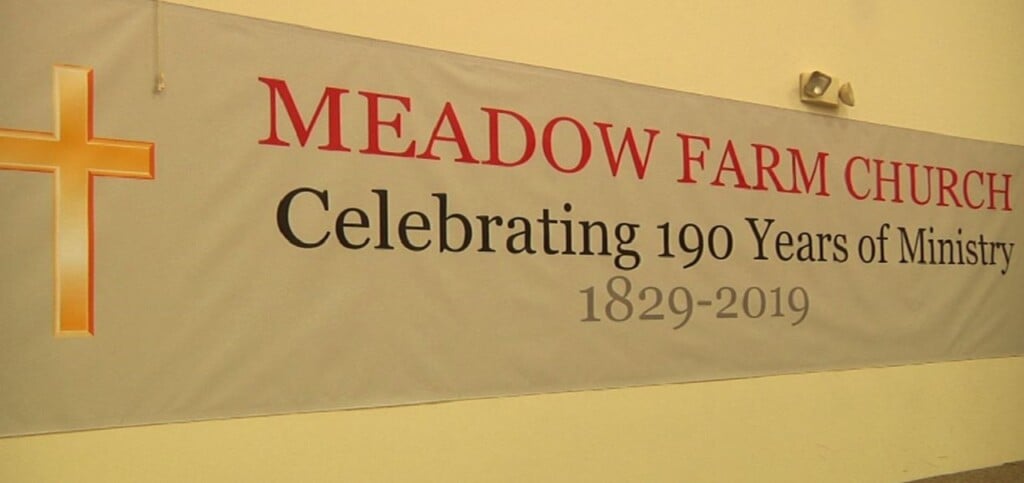 ZANESVILLE, Ohio – It's been more than 190 years since Meadow Farm Church on Coopermill Road was founded.
Today, the congregation came together but Pastor Cole says they're a family that comes together in good times as well as bad.
"I believe that church is made up of a family — and that family is made up of individual families that come together but when we come together and we worship and we support eachother — people are really helping eachother through life's ordeals. And no matter what our economic standard might be — no matter what our age might be — we have a need. We always have a need to have good support from those who are around us and who can lift us up in times of distress. "
Along with faith — love has been a solid pillar for their community for 190 years.
"Along with that — we believe that along with the faith — that — that we have. We believe in love. We believe in that great commandment that Jesus gave to his people. And He said, 'Love the Lord your God with all your heart and soul and mind and strength' and He said 'Love your neighbor as yourself,' so as long as we base it on those two things — the word of God and the love that comes from that — then that has kept us intact for that whole 190 years that we have been in existence."
The congregation celebrated with cake, desserts and old photographs to mark the milestone.