Household Clocks and Smoke Detectors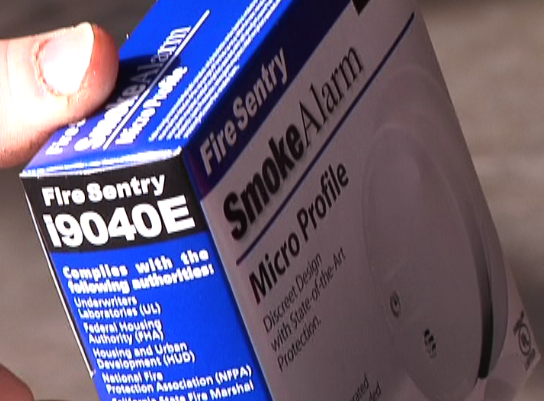 ZANESVILLE, Ohio – The Zanesville Fire Department wants to remind the community to set back clocks an hour this weekend.
One thing they recommend to change along with clocks is the batteries in the household smoke detectors. They also want people to know painting the smoke detector can cause it to malfunction. Firefighter Nick Sayatovich says check your smoke detectors to see if they are working every month.
"There's a little test button on the side," Sayatovich said. "It's supposed to be loud and that will tell you that your smoke detector is working properly."
A good idea for residents would be to take care of the clocks and smoke detectors before going to sleep Saturday night. ZFD wants to stress to everyone, changing the batteries on the smoke detectors or making sure to replace them every ten years can save lives. There is an expiration date on the back of the smoke detector.
A tragic local event that happened in the 80's, "Adam, Brian, and Craig on Christmas Day, there was a fire and some young children lost their lives because they didn't have working smoke detectors in their house," Sayatovich said.
This led to the ABC Wilson fund, which is to help firefighters give out free smoke detectors to residents of Muskingum County. If you are in need of a smoke detector stop by any local fire house and they will help you out. If you would like to donate to the cause, stop by any local fire house.