Crooksville Hosts Three Teams For 7 on 7 Passing Scrimmage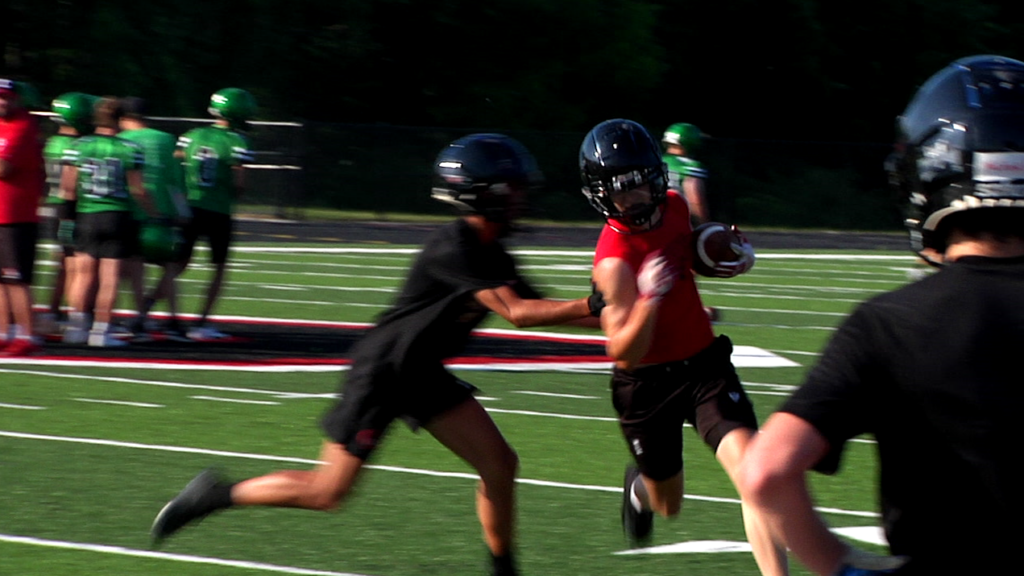 Crooksville, OH- July football is here that means two things. Teams are practicing, and 7 on 7 are taking place. Crooksville hosted a 7 on 7 passing scrimmage with 4 teams.
The Crooksville Ceramic's hosted Bishop Rosecrans, Monroe Central, and Waterford for Crooksvile's 7 on 7 passing scrimmage. The scrimmage saw amazing catches, great throws, and an opportunity for coaches to view their teams at this point in the offseason. Rosecrans Head Coach Chris Zemba and the Bishops quarterback Brendon Bernath took a moment to talk about the 7 on 7.
"We're looking for what we're doing wrong and what we're doing right. It's just a passing scrimmage so you can't get the run game reps in there, but we can dictate and explain to the guys what they did wrong in coverages and things like that. So it's very handy." Said Coach Zemba.
"It's fun you know, it's been 8 or 9 months. We're facing live competition and playing football; we're not tackling, we're not running the ball. It's like backyard football, just throwing it around. Two hand touch. It's just a lot of fun." Bernath said.
Fun it was out at Crooksville High School as players got the opportunity to face someone other than themselves. All four teams are looking for successful seasons in 2023.