Dangers of Gum Disease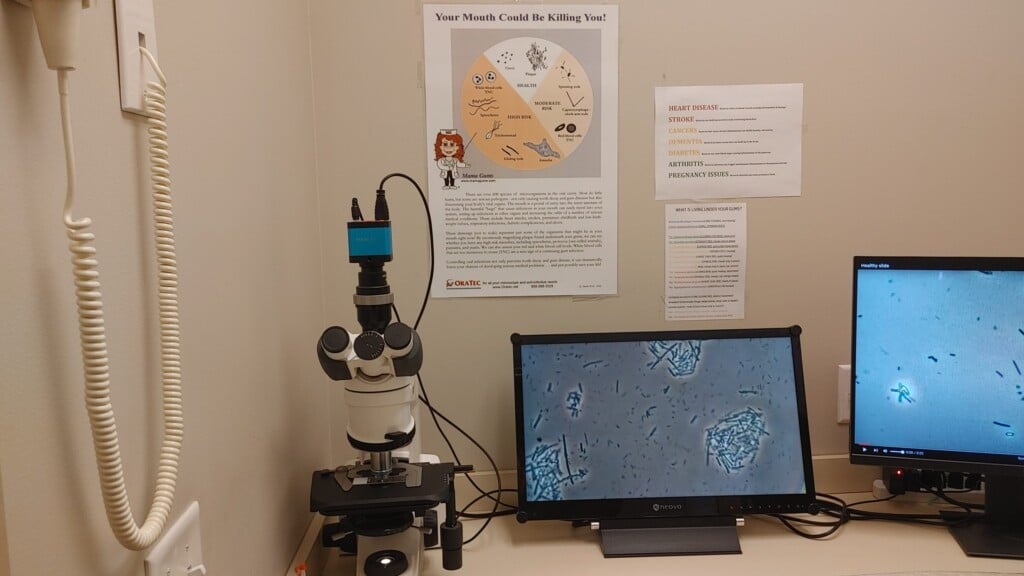 ZANESVILLE, Ohio – Oral hygiene is an important step toward maintaining overall well being.
Gum disease is a common condition that can start with bad breath and bleeding while brushing and flossing. But it can lead to, and aggravate more serious health conditions such as heart and kidney disease, Alzheimer's, and dementia.
Hawkins Complete Dental Service Hygienist Cori Creeks explains what causes gum disease and how it can be prevented.
"So we have bacterias in our mouth. Those bacteria can develop into harmful bacterias. Over time, they can just generate a bad flora in the mouth. It's hereditary, somewhat. It can be passed from person to person and also from pets," Creeks said.
Those harmful bacterias can lead to gum infections that if left untreated can enter the blood stream and affect other parts of the body, but Hawkins Complete Dental has modern detection and treatment methods to help combat gum disease before it becomes severe. 
"We do what is called a modified therapy," Creeks said. "It consists of quite a few appointments. We go below the gum tissue with some medications. We give the patients some home care items to use at home. And then we also utilize a, it's called an oral DNA, where we do a swish test, which takes the saliva and we send it off to a lab. And that lab lets us know what types of bacteria are in that saliva and if they actually need a systemic antibiotic to help fight that bacteria.
Gum disease can be prevented by brushing and flossing daily or by purchasing a water pik device that can shoot water under the gumline, and also by visiting a dentist on a regular basis.