Drivers Now Detouring Around Route 60 Between 146 & 555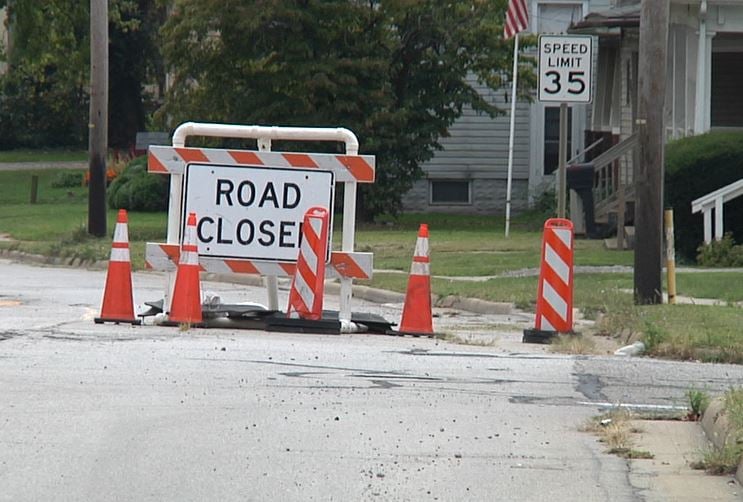 ZANESVILLE, Ohio — State Route 60 has been partially closed between State Route 146 and the 555 Medal of Honor Winners Bridge on Zanesville's south side for a while, and now a full closure is in effect.
The Zanesville City Engineer is working with the Ohio Department of Transportation on a permanent fix to an ongoing problem on the highway which travels directly adjacent east of the Muskingum River.
"There's about a three-hundred foot long area that we're going to do a slip repair with drilled shaft and walls. Basically they drill concrete shafts down into the bedrock and put H-pile in it, then fill it with concrete. The other part of the project is there's a large culvert near Arcadia Lane and we're going to replace that with an eight-by-six box culvert," Chip Saunders, Zanesville City Engineer, tells WHIZ News.
Saunders says AEP and Charter Communications are working with the project contractor, Shelly & Sands, to relocate utilities before beginning to move dirt.
"The access to the residences that are in there is being maintained. The hard closure is actually from just south of Arcadia Lane to about the end of the barn at the homestead. That's where the immediate work zone is. You can't drive completely through, but you can come in from one way or the other, depending on where you live. We've coordinated that with the school systems as well."
Construction on the two combined projects is costing an estimated $740,000.