Drug awareness day presented by local groups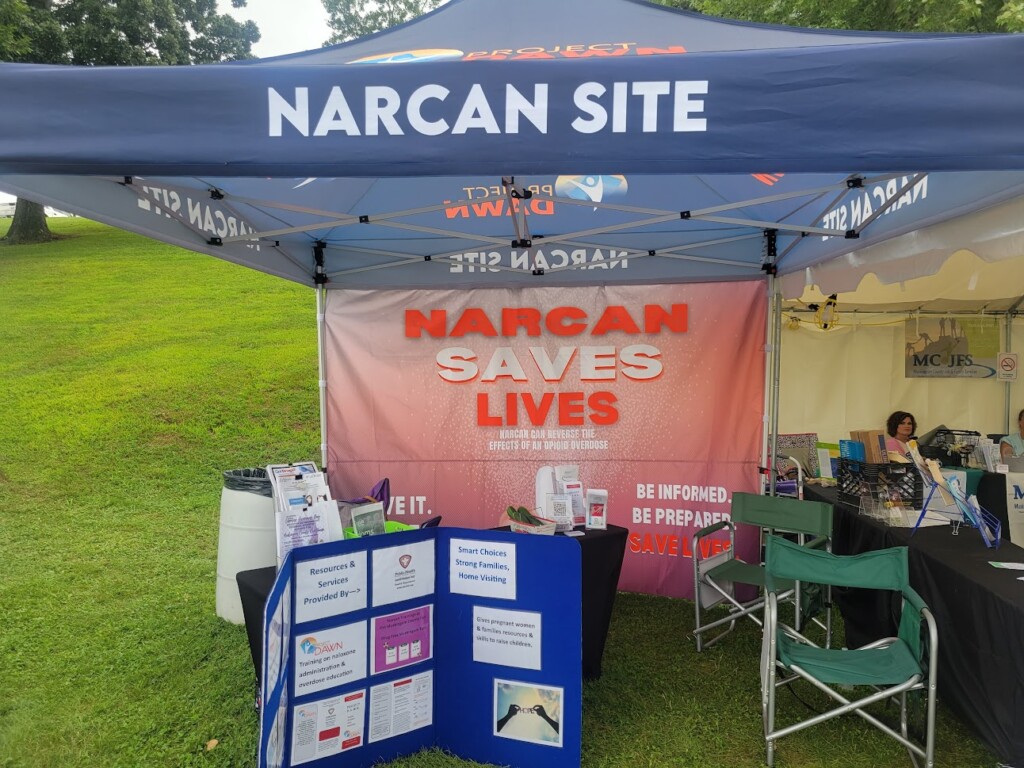 ZANESVILLE, Ohio–Today is drug awareness day at the fair sponsored by the Muskingum County Sheriff's office.
Sheriff Matt Lutz used drug seizure money to put up a "be smart, don't start" drug awareness tent at the fair.
Resources are available for people to understand the local impacts of the opioid epidemic and information for recovery.
"The more awareness we can put out there to the public, to make sure that we try to get people to understand what can happen to you. If you start this process and get addicted, it can really spiral your life downhill. We have a lot of success stories," Lutz said. "I have a lot of folks that we work very, very closely with different groups in our county. We're just trying to get the message out there for people to not do drugs or to stop doing drugs at any cost and try to help protect our community. "
The Zanesville-Muskingum County Health Department had a tent dedicated to narcan training through project dawn. The project trains people to use narcan or naloxone in order to reverse and prevent drug overdose.
Community Health Planner Amanda McPeck said everyone should get trained to use the revival drug.
"[Overdose] can happen because you've got opioids for back pain and you accidentally take one too many. This can happen because you've taken a hit off the DAB pen, and you're not sure what was in it and you accidentally overdosed that way. So this is literally for everyone. And if you have a family member that's struggling with substance abuse, this is for you. Anybody that remotely thinks that they should come get Narcan training should come get that," McPeck said.
The health department has training classes throughout the week and in person at the facility. Visit zmchd.org for more information and to register for training.
Submitted by WHIZ News Intern Alison Patton.