'Dude, Be Kind' Week Takes Root in Area Communities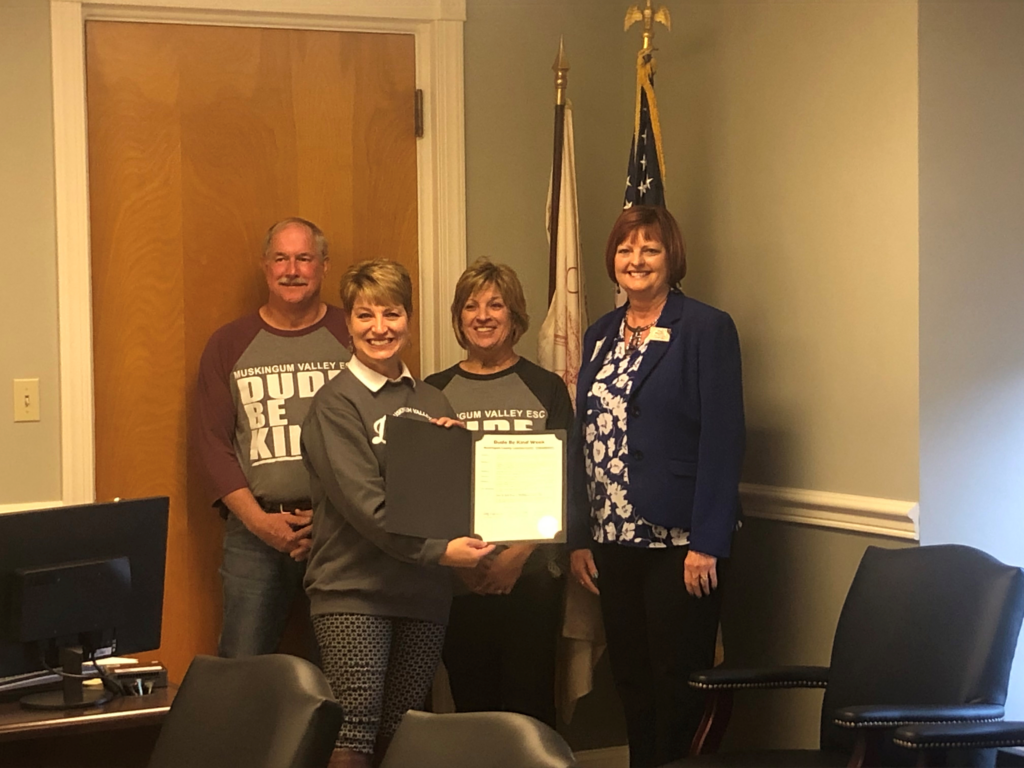 ZANESVILLE, Ohio – Kindness is a virtue; and one local program is
seeking to spread that message next week. 'Dude, Be Kind' Week
will begin next week through the Muskingum Valley Educational Service
Center.
Kim Tatman,
Communications Coordinator for MVESC, says the program has taken root
in several communities and will even be present in a school in
Thailand.
"At Muskingum
Valley ESC, we serve six counties. So, of course Muskingum County got
on board with us early because we live here; but Perry County,
Coshocton County, Hocking County, Morgan County, and then Tuscarawas
County all of the commissioners in those counties have proclaimed
next week as an official 'Dude, Be Kind' week. And then this
year, we're thrilled to announce that Governor Mike DeWine has
proclaimed it as an official 'Dude, Be Kind' week in the state of
Ohio."
'Dude, Be Kind'
Week is a free program that schools, businesses, and area citizens
are invited to participate in by simply being kind to those around
them.
"Whatever seems to
fit best with your personality and what you're comfortable
doing—and it doesn't have to cost anything. It can be as simple
as holding a door for someone, helping—maybe a mom who has several
kids—helping her just make sure they stay in the same spaces. It's
just really simple—all the really simple types of things that you
can do in the community."
Any acts of kindness carried out next week are to be posted to social media with the hashtag #DBK2019. 'Dude, Be Kind' originally began in the MVESC service region.