Dutro Ford Holds Cookout & Award Ceremony For Z.P.D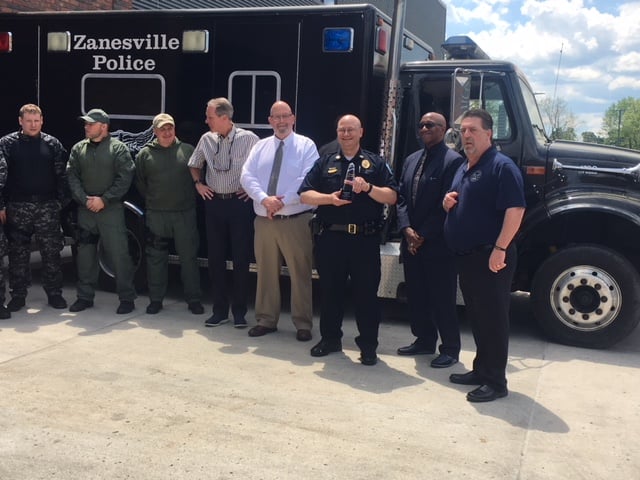 ZANESVILLE, Ohio – Dutro Ford hosted the Zanesville Police Department Wednesday afternoon to honor and show thanks for what the department does for the community.
Dutro Ford had a large cookout for the Z.P.D, and presented a recognition and thank you award as well. This week is Police Appreciation Week and Dutro Ford Sales Manager, Mark Falls said they do so much for the community, it is important to let them know they are appreciated.
"It happened to work out that it was the perfect timing for police appreciation week. As we are in the community, we wanted to appreciate those guys for what they have done. So, I invited the police department over today to have a cookout with us and presented them with an award of appreciation," said Falls.
Falls said having this lunch allows the officers to relax for a little bit, put their work aside, and enjoy a meal. Zanesville Mayor, Jeff Tilton said it is great seeing a community business helping out the local police department.
"Well our officers deal with the bad side of this community, as well as the good side and for Dutro's to appreciate that and have a lunch for them is great," added Tilton.
Falls said he already looks forward to having the event next year and has so much respect for what they do for the community.