Eagles donate 80 bikes to youth in Zanesville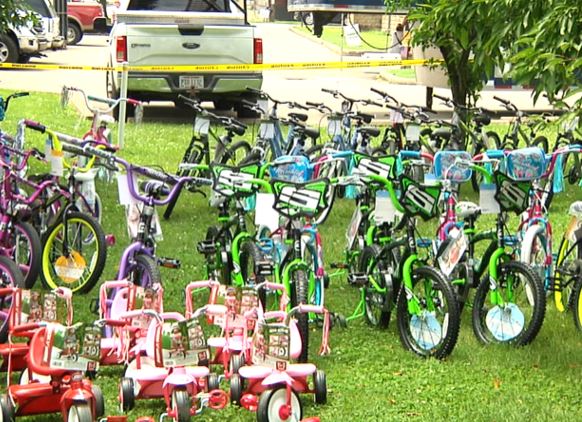 ZANESVILLE, Ohio – The Local Eagles gave away 80 bikes this evening at the Annual Stars and Stripes on the River event at Zanes Landing Park.
The Eagles Fraternity is an international organization that raises a lot of money for different organizations around the world. The Eagle Riders is a group inside the Eagles Fraternity, and they were the ones giving away the bikes today. The organization had 7 different age groups, and all you had to do was write your name on a ticket. Local Eagles President, Gayle Roth said it is great to be able to help children out in the community.
Roth said "Fill out a ticket, a registration ticket. I think we have seven different age groups and then we draw your name at one o'clock, two o'clock, all the way up till 8 o'clock and if you win, you get a bike. That is all there is to it."
Roth also said if you are interested in joining the Eagles, you can stop by the tent tonight, or you can give them a call at the number below.