Educating kids on vaping: Rambo holds seminar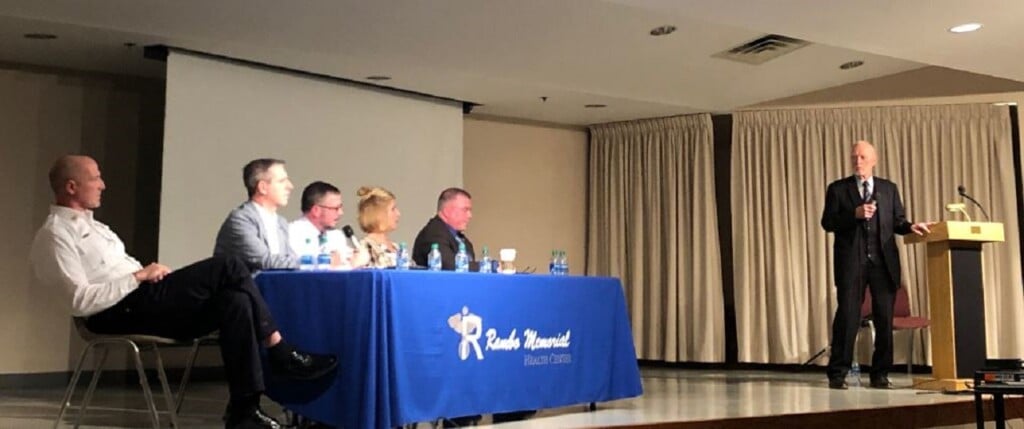 ZANESVILLE, Ohio – With vaping deaths and health related complications still hitting the headlines, officials in Zanesville are fighting the problem head on.
Rambo Memorial Health Center held the symposium in the auditorium of the John McIntire Library.
Wednesday night, assistant principals, the assistant prosecuting attorney, the fire chief and a behavioral health official spoke on the dangers of using the product.
Assistant Principal for Zanesville High School and Head Football Coach Chad Grandstaff says vaping became popular amongst teens quickly.
"It is something that's kind of hit the community and the schools and the nation fast is — we're trying to be progressive and aggressive with what we want to do as far as educating the students, you know? A lot of the things with vaping is unknown so when we have students who partake in those things in school obviously there's a consequence with that."
Grandstaff says the school is working to educate students about vaping.
"The biggest thing is to not just suspend kids but to educate them and provide some type of counseling moving forward. Right now, you know, we treat it kind of the same as smoking. It's a three-day out of school suspension. If you're an athlete and you do that, it's 10% of your season and you gotta go to counseling. So what we're looking at is trying to expand that counseling to all students if that's something that they unfortunately partake in then we're going to focus more on the educational part of it and the awareness of vaping and the effects it can have on your body."
Medical Director for Rambo Dr. Carl Schowengerdt also showed a video that can be viewed on the center's website.