EMA Wants Community Members to Prepare for Future Emergency Weather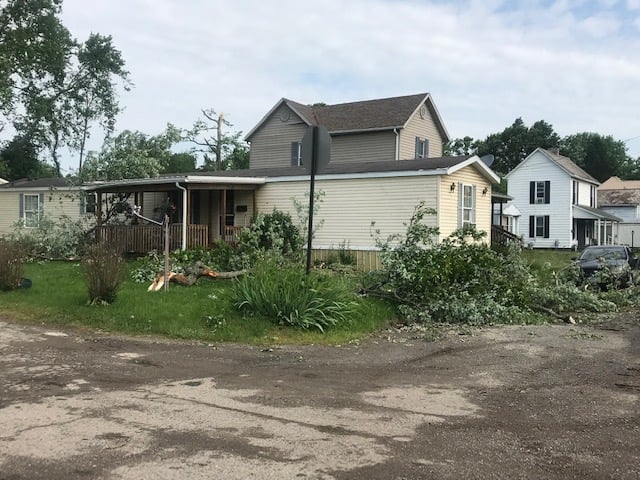 ROSEVILLE, Ohio – Roseville Mayor Darrin Strate has signed the papers to issue a State of Emergency Disaster Declaration.
The Muskingum County Emergency Management Agency says the Mayor of Roseville is seeking state and federal funds after the damage from last night's tornado. EMA Director Jeff Jadwin said there are some steps to take in the future that will help residents avoid possible injuries and stay safe.
"Have designated areas in your home, plans with your children or your family members where you're going to go when severe weather enters the area," Jadwin said. "Last night Perry County was under a tornado warning, Muskingum County wasn't, so you've got to take that into account that you need to either be signed up for the reverse 911 stuff from the two counties or you need to have the cell phone apps that give you the alerts."
Jadwin said the main way to be prepared is by having flashlights, food, water and other supplies that may be needed during severe storms or tornadoes.
"Just like today, we're going to be looking at 12 or more hours of no electric so those people aren't going to have stuff that they're used to, fans and stuff like that, in our homes are air conditioning so be prepared and just listen to when the weather stations, the TV stations tell you there's bad weather coming. Pay attention," Jadwin said.
To sign up for the county reverse 911 system alerts, go to the Citizens Alert 60 website to sign up or call the Muskingum County EMA office at (740) 453-655.