End of an Era: Zanesville Family Marks Fall with Apple Butter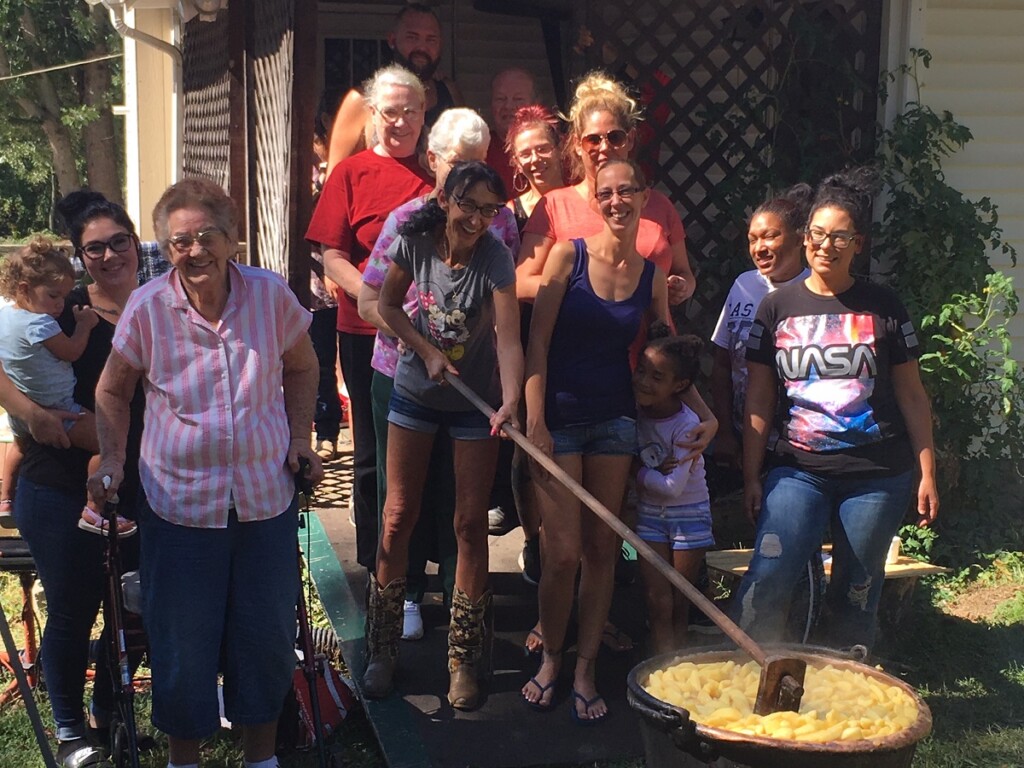 ZANESVILLE, Ohio — For one local family, the making of apple butter in their backyard helps usher in the autumn season. It has for generations. But this year, it's a final one for Norma Nickell who is now eighty-two and is having trouble participating.
"It's been marvelous. Every year, my grandmother would always, she raised me. We'd always make two or three kettles a year for different families. That's been the tradition. We'd always done it here until I think a couple of years ago, I was too sick to get out here. This is going to be my last one," says Norma Nickell.
Nickell's family gathers around her at the family home on Cliffwood Avenue in Zanesville. They describe their own technique of keeping the potion in the kettle they stir from not sticking on the bottom.
"My grandmother used to put three pennies. That's to keep it from sticking in the bottom, that keeps the stirrer, from the apple butter sticking. But I put fifth; I make sure it ain't gonna stick," Nickell tells WHIZ News.
She describes how they keep the young children safe during the process.
"Just keep the little ones away from the kettle. Make sure they stay clear back away from the fire. That's why we're having it on Friday while all the kids are in school. We let them get involved around five or six [years old] to let us come watch what we're doing. They're not allowed to stir until they're at least ten because that way they know what they're doing."
Nickell says Jonathan, Gala, Red Delicious & Macintosh apples are the best to use for their unique kind of apple butter.