Fall is Approaching Along With New Respiratory Virus Vaccines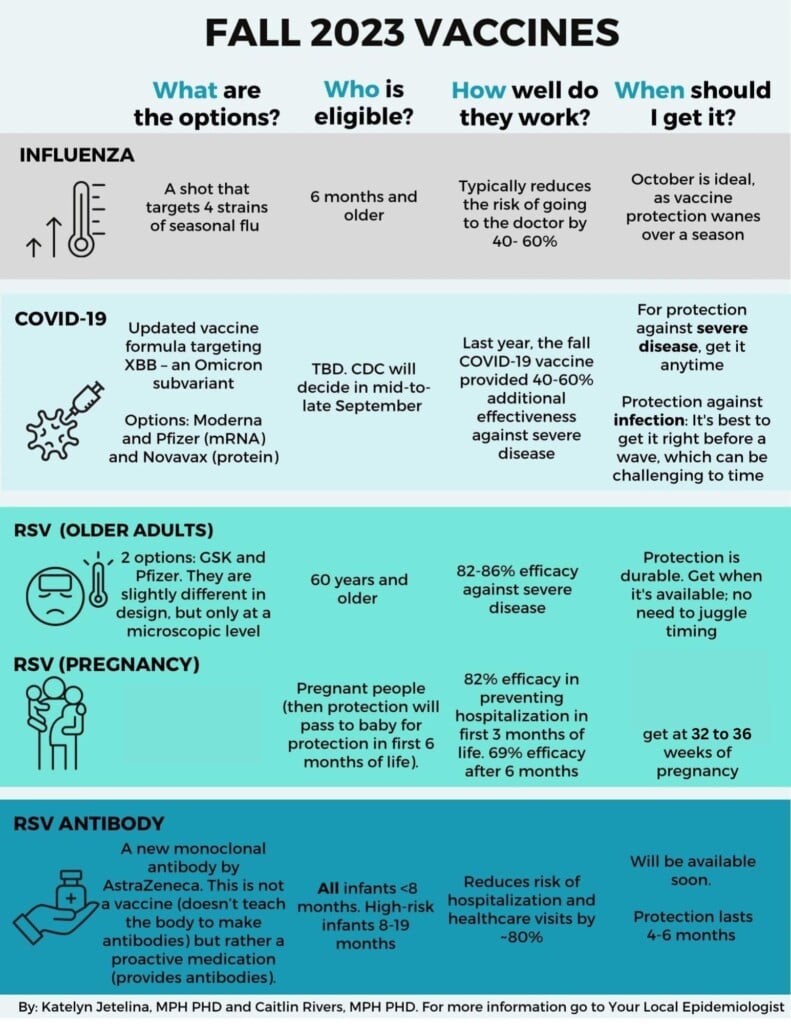 ZANESVILLE, Ohio – Each fall brings colorful leaves, falling temperatures and the return of cold and flu season.
Zanesville Muskingum County Health Department Medical Director Jack Butterfield emphasized the importance of vaccines and the benefits they bring.
"This year we actually have three different vaccines that are available," Butterfield said. "The flu vaccine, the Covid vaccine and a new one this year, RSV vaccine. The flu vaccine, as in every year, is going to be available in September and October. You do want to get this by the end of October if possible. If you haven't received it by the end of October, it's never too late to get it well into even January."
Butterfield noted that the flu vaccines are a quadrivalent formula that covers the four most prevalent strains and the Covid vaccine is a Bivalent that covers the original strain as well as the most recent variant of the virus. But a new monovalent Covid vaccine is being developed that will no longer protect from the original strain.
All three respiratory virus vaccines are safe to take at the same time and the egg allergy warnings that were associated with them have been lifted.
"The new player on the block this year is the RSV vaccine," Butterfield said. "RSV stands for Respiratory Syncytial Virus. It is a virus that primarily has infected children under two, especially under a year old and it can cause severe respiratory illness. Usually causes cold-like symptoms but can cause severe respiratory illness. Now it has also been caused to show severe respiratory illness in people over 60."
All three vaccines should be available by the beginning of October and the flu vaccine may take two weeks before it becomes fully effective in your system.
Cold and flu season began earlier than usual last year and Butterfield recommends getting vaccinated as soon as possible.
For more information about respiratory vaccines, you can visit the health department, your doctor's office or pharmacy.