Falls Township Fire Department Has 55th Annual Chicken BBQ.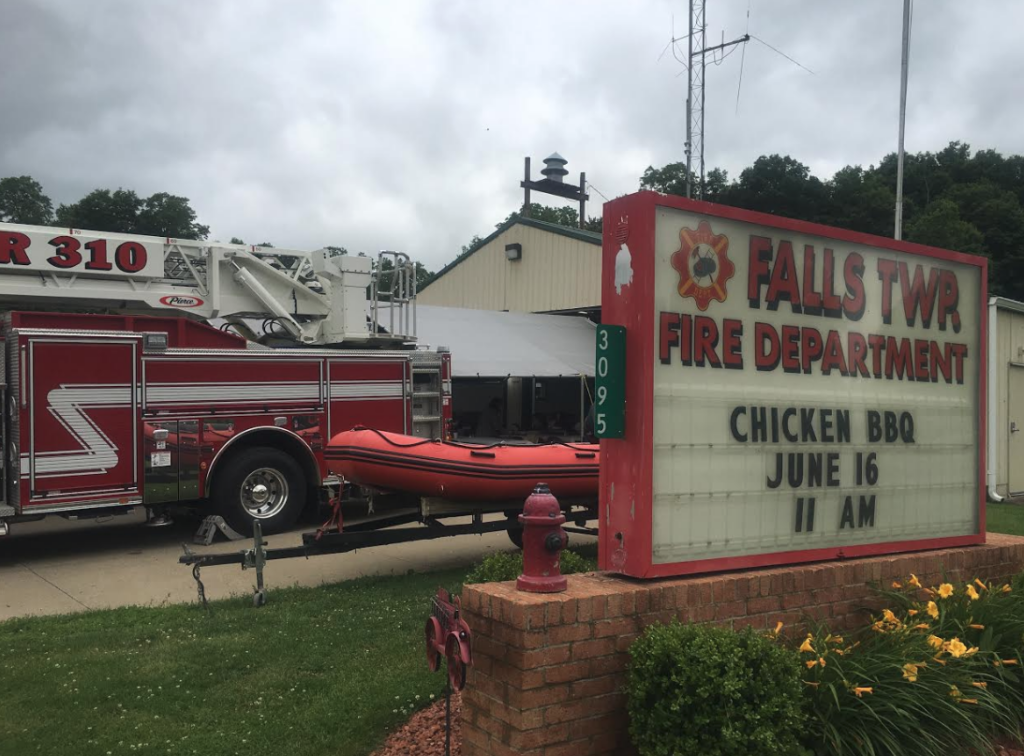 ZANESVILLE, Ohio – The Falls Township Fire Department had their annual Father's Day chicken barbecue.
This was the Fire Department's 55th Barbecue, and on the menu this year was half chickens, applesauce, coleslaw, chips, and dinner rolls. Falls Township Fire Department Chief, Brady Johnson said it is a great way to get everyone in the community together.
"Today is our annual Father's Day chicken barbecue. We've been doing the chicken barbecue since 1964. It's an event that we do every year to bring the dads out, tell them thanks. Let everyone have the opportunity to take a look at our equipment and just have a good time together. We served 1,600 chicken halves and we started cooking those at about 4:30 AM," said Chief Johnson.
Johnson said this is an opportunity for the community, not just for a good meal, but to interact with the firefighters.
Johnson added,"to me it is tremendous. This fire department is a community organization. We ask the tax payers to vote for levies. This gives them an opportunity to come in here and meet some of the firefighters, look at the equipment their tax dollars are going to and give them the opportunity to ask questions about how the operation runs."
Johnson said he was really happy with the turnout and hopes everyone enjoyed their day.