FEMA, State, and MWCD Funding Will Cover Dug Road Reconstruction Costs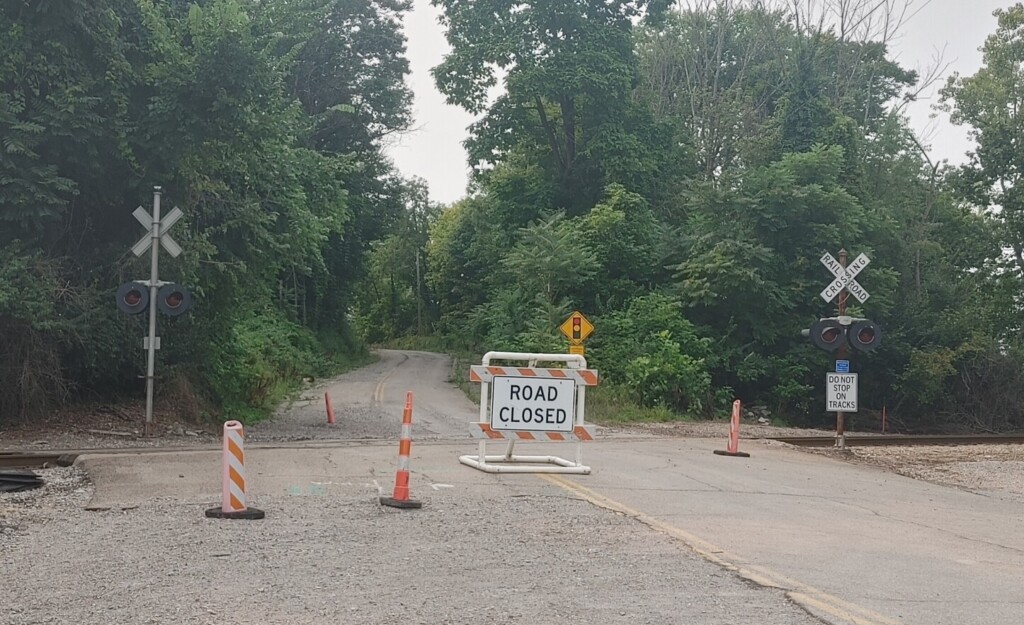 ZANESVILLE, Ohio – The City of Zanesville held a press conference to update the public with the status of the ongoing Muskingum Avenue – Dug Road reconstruction project.
The Federal Emergency Management Agency through their Hazard Mitigation Grant Program has awarded the City of Zanesville $5.46 Million, which covers 90 percent of the overall cost of the road stabilization project.
Zanesville Mayor Don Mason discussed how the state and Muskingum Watershed Conservancy District will cover the remaining 10 percent.
"We expect to wrap up the construction of the road in 2024. It's hard to clearly estimate the park now because you have to know what kind of materials you're putting in to fill the ravines, what the settling will be but again our goal would be then in 2025 to have a very nice park up there," Mason said.
City of Zanesville Engineer Chip Saunders explained many of the project's details such as removing trees, removing hillside and shoring up the embankment between the road and the river.
"We're Really excited to get this going. The next step will be, we will take this to city council and we will get legislation to authorize us to go out to bid and award a construction contract. We'll also get legislation going to get our engineer on board to provide services during construction. We expect by the time we get through that process, get the project bid out, contracts signed, we should be able to get moving on the actual construction in mid-October," Saunders said.
The street provides an important alternative to traveling between the western and southern areas of the city, which can reduce traffic through the downtown and decrease response times for first responders.
The Muskingum Avenue car counts are anticipated to total around 5,600, which is nearly what the Fifth Street off ramp of Interstate 70 has when the Maple Avenue entrance is operating.
The Hazard Mitigation Grant Program provides funding for projects that protect critical infrastructures that can reduce the severity of future disaster losses.