Fieldhouse raises over $2,000 for local teen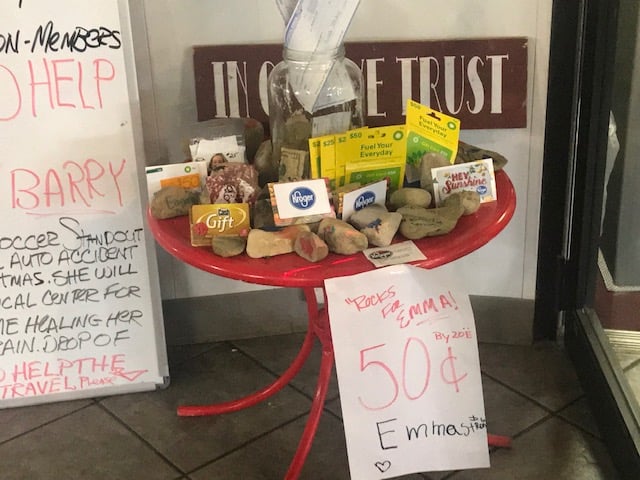 ZANESVILLE, Ohio – The Fieldhouse Sports and Wellness Center has been raising money and gas cards for a local in need.
Emma Barry, of Zanesville, is currently in the Grant Medical Center after a car accident that left her with brain damage, as well as broken bones and weak lungs. The Fieldhouse's Mick Amicone said she is now in stable condition but still unconscious.
"Really good news, she's very stable and the exciting news for the family is that the antibiotics and things that they're using to try and stabilize and get her lungs healthy, it is providing an opportunity for her to heal internally," Amicone said.
He said that Emma's family is holding up well through the support and prayers of the community. They had a jar out for donations and they were selling painted rocks to help raise money as well.
"Over $2,000 was raised in gas cards and Kroger cards and donations and a couple of the grandchildren here actually were selling rocks for Emma for 50 cents out front like a lemonade stand," Amicone said.
The money and cards raised are to help Emma and her family with transportation from her home in Zanesville to the hospital Columbus and back.