Fink's Friday Night Blitz Scoreboard Week 1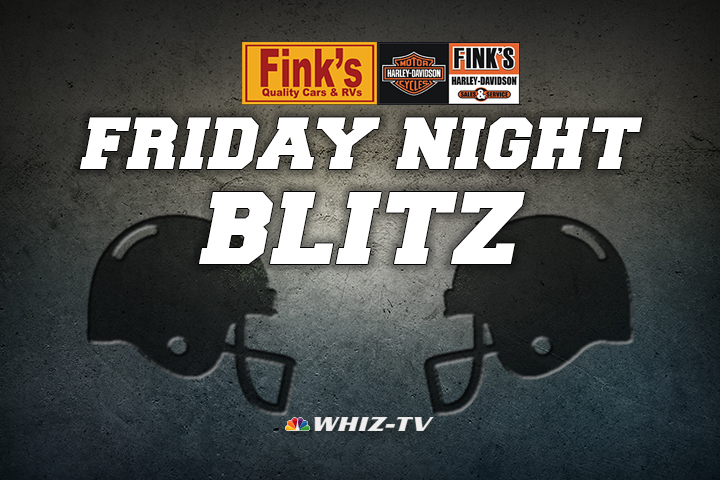 MVL:
MEADOWBROOK: 20
MAYSVILLE: 17
MORGAN: 52
RIVER VIEW: 0
The Raiders get a blowout win to open the year. They will be 1-0 to open their brand new stadium next week.
DESALES: 21
TRI-VALLEY: 17
The Scotties fought hard against a tough DeSales team and fall to 0-1.
SHERIDAN: 33
LICKING VALLEY: 14
JOHN GLENN: 28
CIRCLEVILLE: 0
The Muskies get a shutout victory on opening night.
RIDGEWOOD: 22
COSHOCTON: 21
A nail biter at Ridgewood hands Coshocton the loss.
NEW LEXINGTON: 28
FAIRFIELD UNION: 14
CROOKSVILLE: 59
FISHER CATHOLIC: 13
Ceramics get first win since 2020. The first win for head coach Gage Lotozo.
NON-MVL:
NEWARK: 35
ZANESVILLE: 21
Wildcats beat Blue Devils for first time since 2016.
EAST: 42
BISHOP ROSECRANS: 30
East ran for 441 yards on 76 attempts. For Rosecrans, Brody Zemba had a solid night with 3 TD's on 230 total yards.
HEATH: 48
LIBERTY UNION: 0
UNION LOCAL: 20
SHENANDOAH:8
GRANVILLE: 27
MARION FRANKLIN: 8
CALDWELL: 39
BUCKEYE TRAIL: 26
BISHOP READY: 53
NEWARK CATHOLIC: 21