Fink's Full Court Press 1-28-22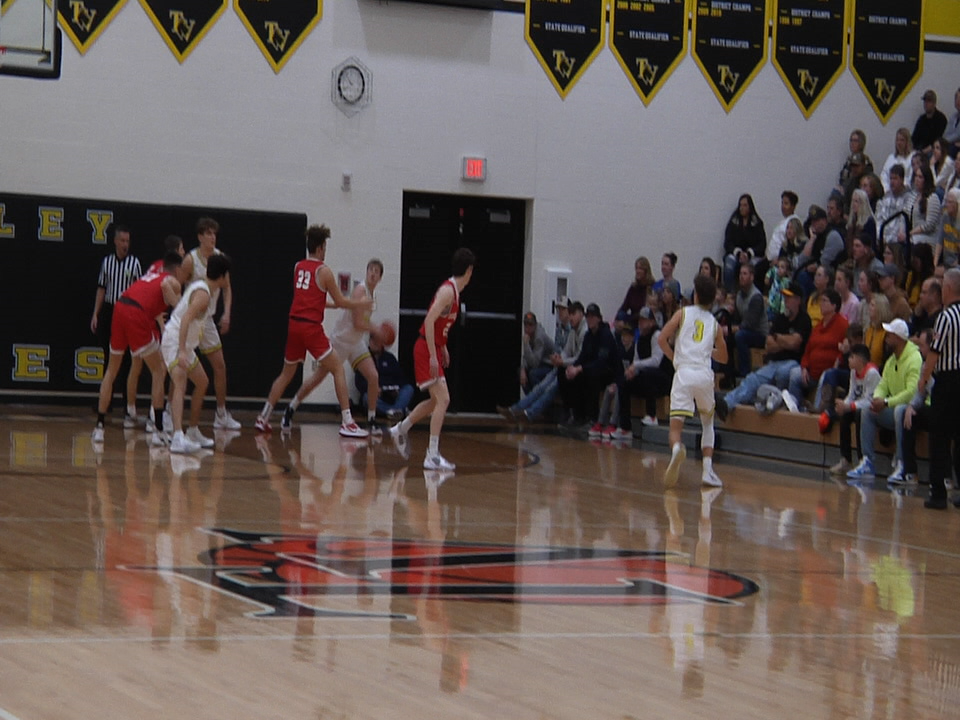 GAME #1: Zanesville Blue Devils vs. Granville Blue Aces
ZANESVILLE, OH- Our first game of the evening took us to nearby Winland Gymnasium as the Zanesville Blue Devils hosted the Granville Blue Aces in a Licking County League boys basketball matchup.
The Blue Devils quickly got on the board first as they won the jump ball and Xavier Riley found a wide open Kanye Evans right under the basket. Shortly after, Riley got his own miss and cleaned it up to help cap off a good start by Zanesville.
Granville quickly responded with a three-pointer from Dylan Niedermeyer and an and-1 opportunity from Dante Varrasso.
From there, both teams traded baskets for the rest of the first half. Granville held onto a 22-21 lead at halftime and would escape with a 49-48 win over Zanesville. Dante Varrasso led the Blue Aces with 19 points in the win.
GAME #2: Tri-Valley Scotties vs. Sheridan Generals
DRESDEN, OH- There was a massive battle about to take place at Tri-Valley as the number one school in the conference looked to make a statement against the number three team in the conference, the Sheridan Generals.
As the Generals set up in their zone defense to start the game the Scotties found their range from deep quickly as Luke Lyall started them off with the first 3 pointer of the game.
That zone defense by Sheridan would take effect through the first quarter as they usually found themselves turning steals into nice transition buckets to find their rhythm.
But Tri-Valley did find their hot spots from three as they hit consecutive 3 pointers from Goins-Chandler and by Ty Smith to give themselves a comfortable lead at halftime.
In the end Ty Smith's 15 points would help the Scotties defend their home court as they defeated Sheridan 59-42.