Focus on Childhood Literacy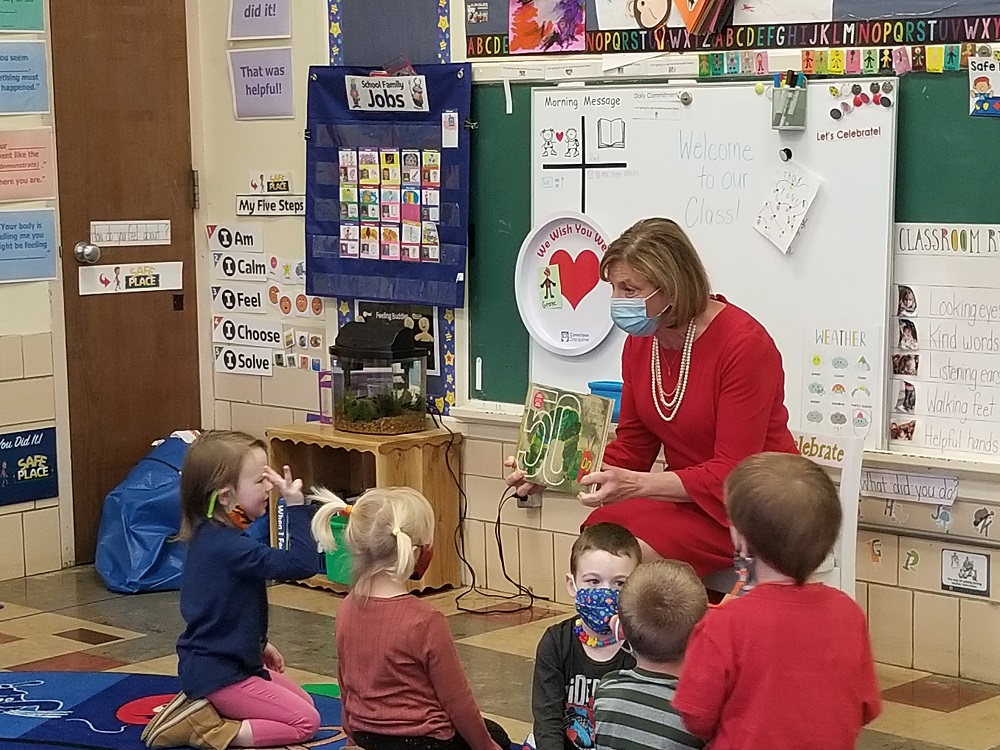 Early childhood literacy is taking center stage at both the state and local level.
This week First Lady of Ohio Fran DeWine made several stops across the state reading to children. One of those took her to the Head Start SouthLawn Campus in Coshocton.
There she entertained children by reading "The Very Hungry Caterpillar." The visit was a chance to bring attention to the Dolly Parton Imagination Library which provides a book every month for kids from birth until they turn 5-years-old.
"We know that for brain development, 80 percent of a child's brain is developed by the time they are 3 years old. So we really want to get them started early and we know from several studies that their kindergarten scores really go up with these books with reading," said Fran Dewine Ohio's first lady.
You can sign up for the Imagination Library both on-line and at http://ohioimaginationlibrary.org. The Muskingum County Library System is also making a push to get children reading through their story time programs for babies, toddlers, pre-school and families.
"We'll be covering core concepts that every child needs to know before starting kindergarten and to become a life long learner," explained Youth Services Librarian Kerrie Hrycko. "Concepts like their ABC's, 123's we cover shapes and feelings all kinds of stuff that's great to reinforce at home with some of our picture books."
If you can't make it into the library there's also Dial-A-Story which can be accessed by calling (740) 518-8518. This month's stories are all Christmas themed, which are fun for the whole family.