FOP Receives Sizable Donation for Shop with a Cop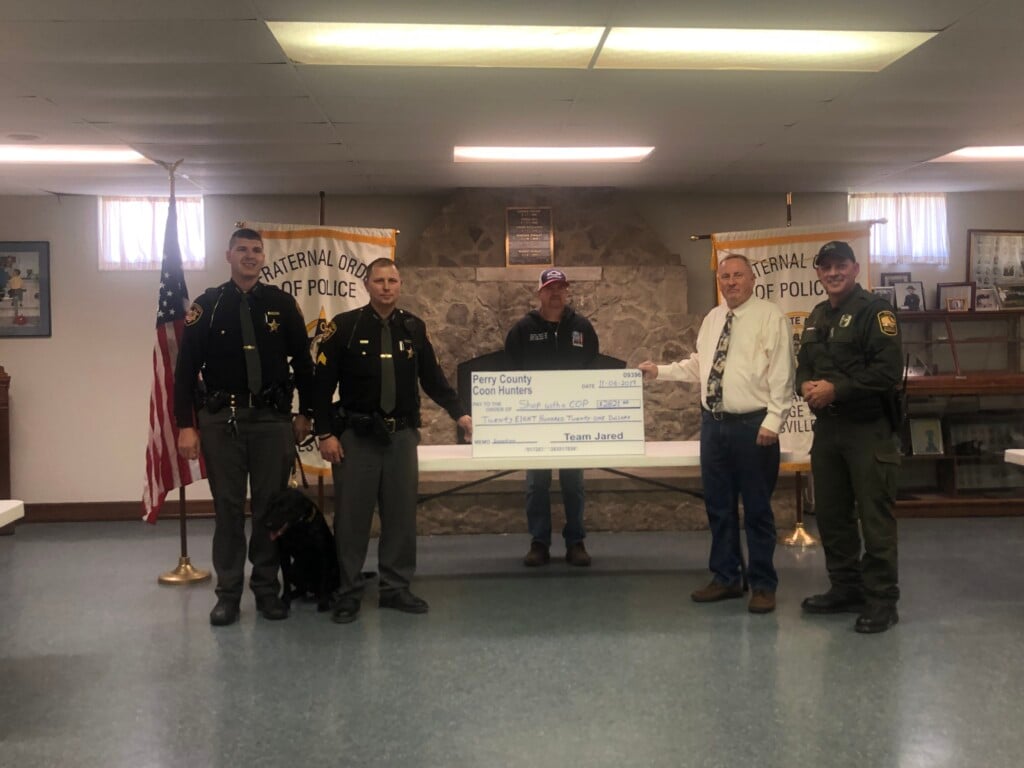 ZANESVILLE, Ohio – Winter is nearly here and as the weather grows
colder, the Fraternal Order of Police Zane Lodge Number 5 is
preparing for it's annual Shop with a Cop program. The Newton
American Legion Post 726 and the Perry County Coon Hunters came
together to donate over $2,800 to the program this year.
Jim Hicks, Associate
President of FOP, says Shop with a Cop seeks to provide needy
children with Winter clothes and toys while teaching them to trust
law enforcement officers.
"It builds a bond;
which is a big part of what we do and why we do what we do. We want
to get the children and the officers together and get them
comfortable with each other so that the children are not afraid of
law enforcement. Because if they ever need help, that's who they
need to go to. And, we want them to be familiar and comfortable with
law enforcement."
The joint donation
made by the Newton American Legion Post 726 and the Perry County Coon
Hunters will provide a sizable portion of the funds utilized this
year.
"We normally spend
between seven and nine thousand every year—just on that part of the
program. And, we do other fundraisers throughout the year; we do a
letter campaign that we send out because we have a lot of community
members and a lot of local businesses that do support. Some of them
are 10 or 20 dollar checks; some of them are 500 or 1,000—or like
today, 28 hundred. So, it takes the whole community and they've
been doing this for over a dozen years. And, we're very happy with
the support."
For more information
on Shop with a Cop, contact the FOP or any law enforcement officer.